ARCHIVES
Mark's Spring Break Gallery:
Utah 2008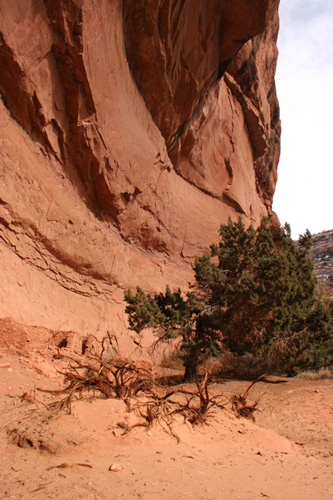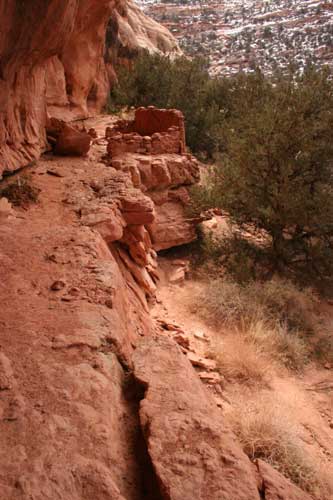 left and right: Grand Gulch Ruins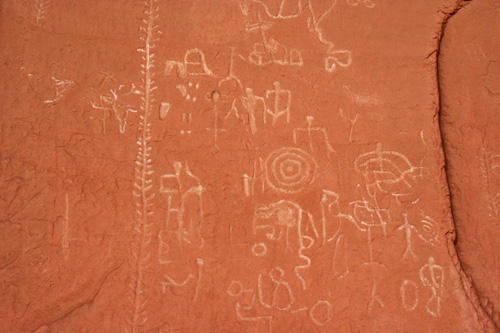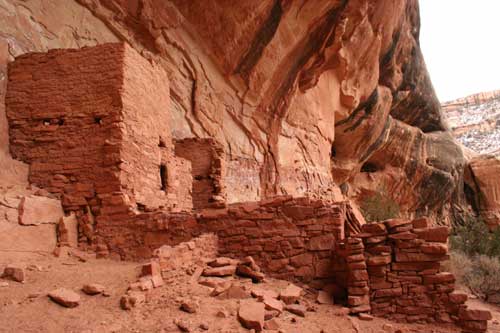 left: Pictographs, Junction Ruin right: Split Level Ruin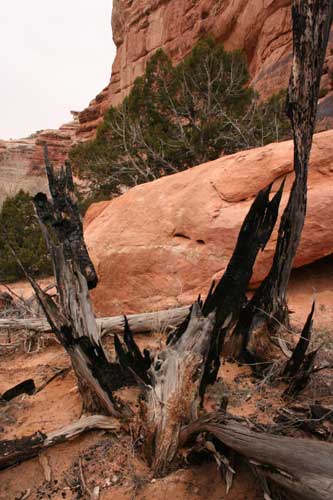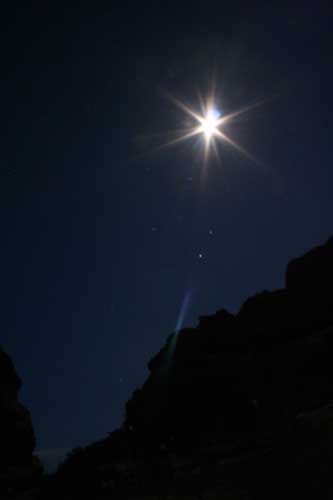 left: Todie Canyon right: Night in Todie Canyon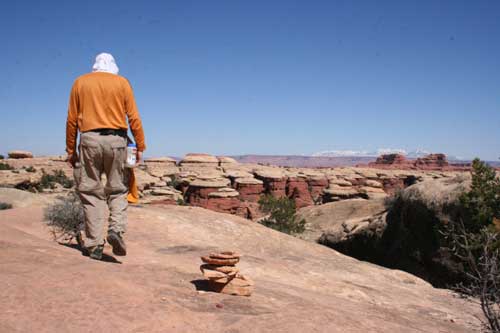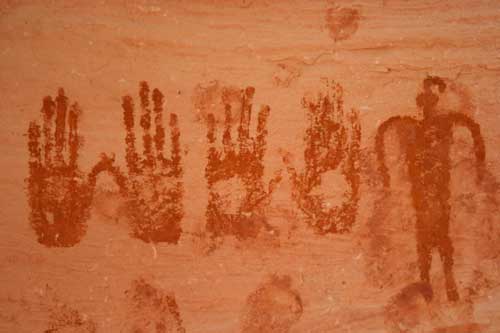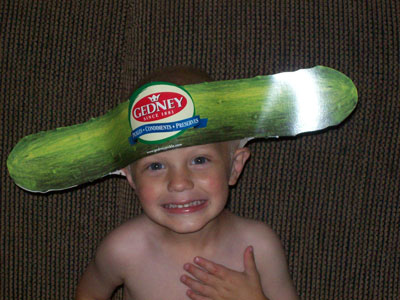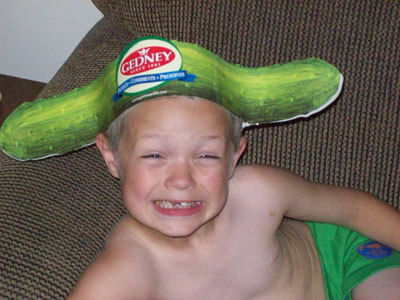 Jamie's boys, The Pickle Brothers - make their web debut!
Band Pics 2009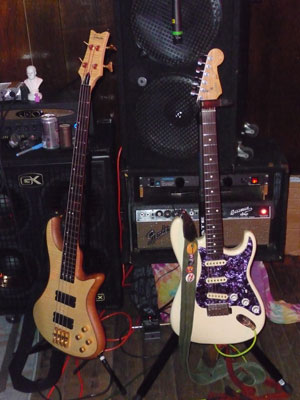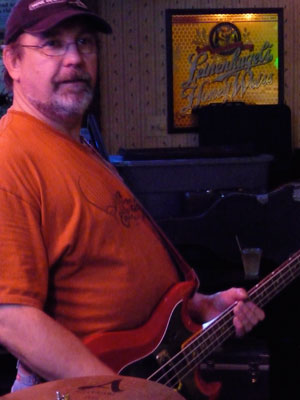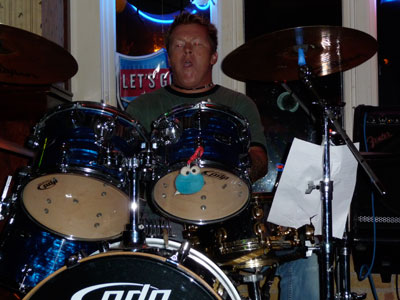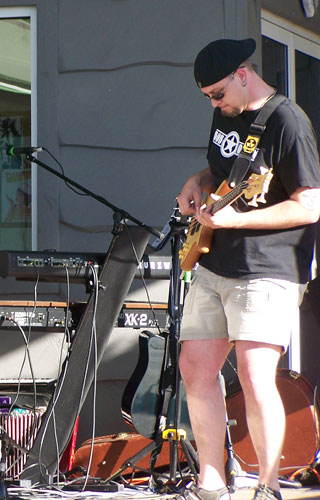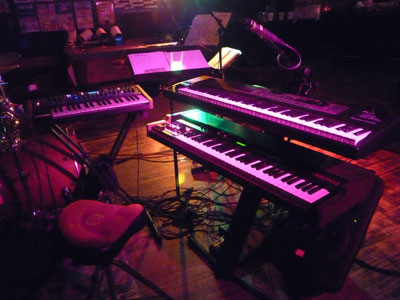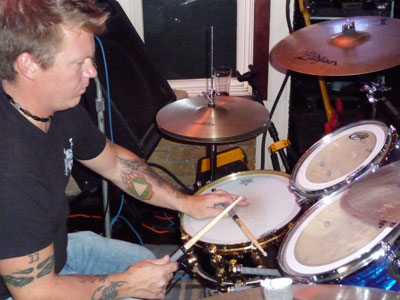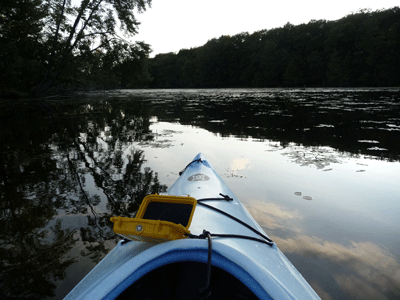 New Years Eve at Jennings & Co.
pics by Craig Gauss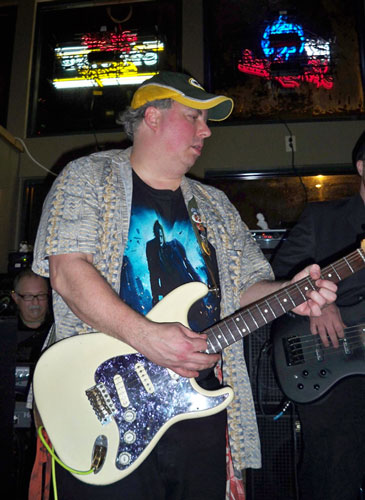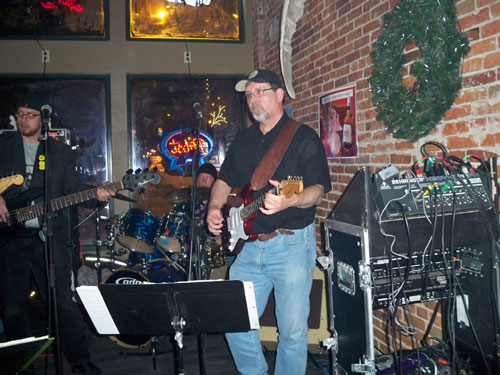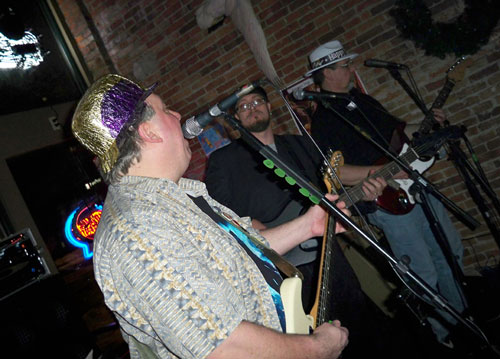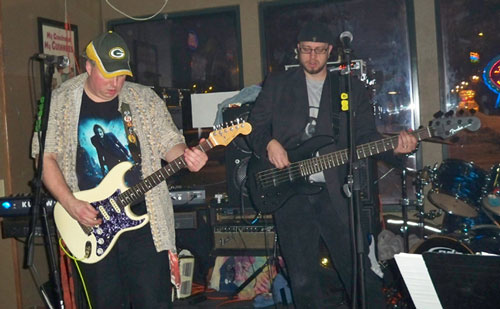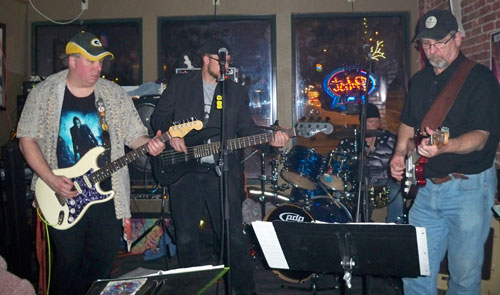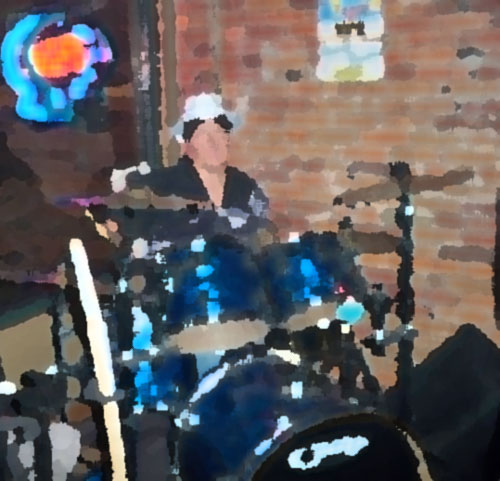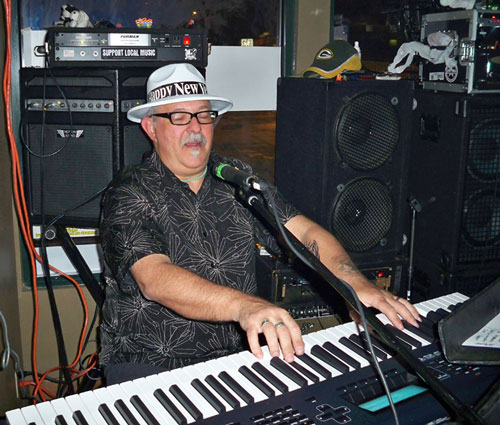 Hellzapoppin' Halloween 09 at T. Murtaugh's in Minocqua!
Mark's pics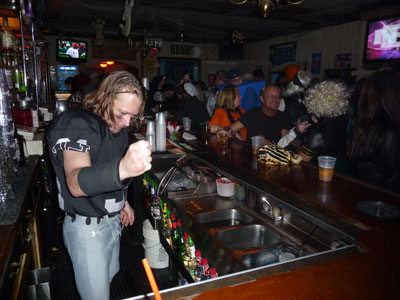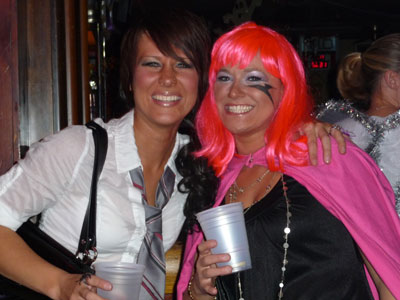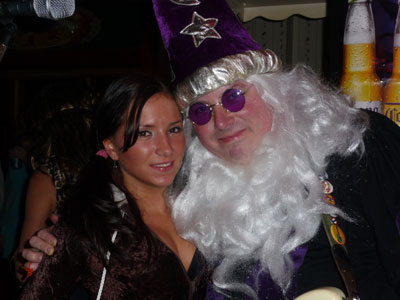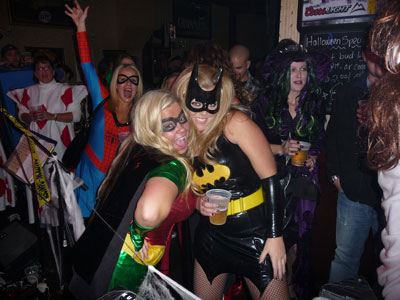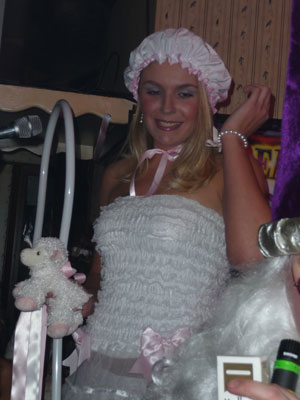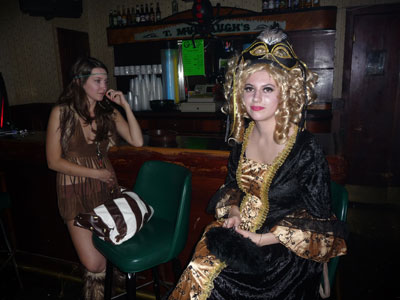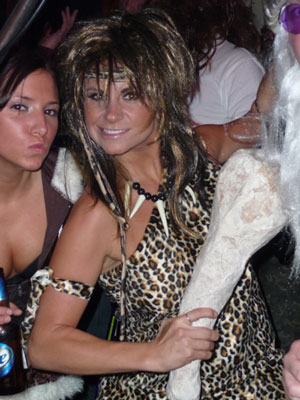 The costumes were awesome. Thanks ladies!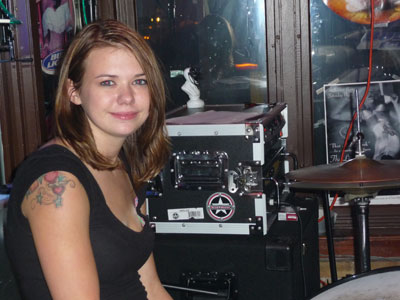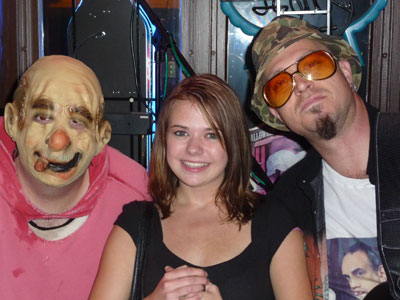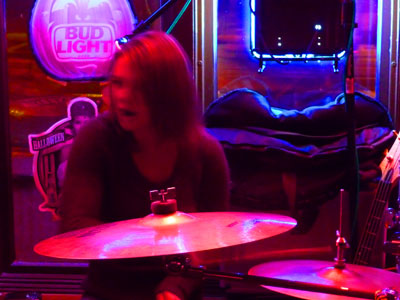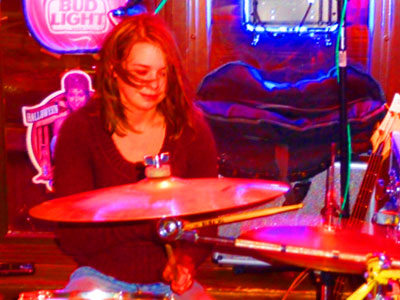 And lovely Kaycee who drummed her ass off and wow'ed the band AND the crowd!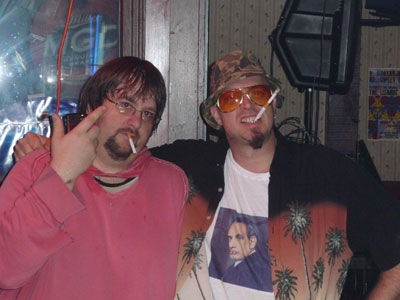 And these scary dudes. Ace drummer Travis Plantico fills in for a still healing Tom.
Note the "Dirty Don" T-shirt.....too cool!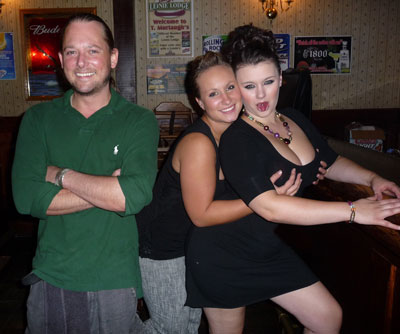 Why the Lizardz LOVE Mutaugh's in Minocqua. Gotta love the staff, that's fer sure!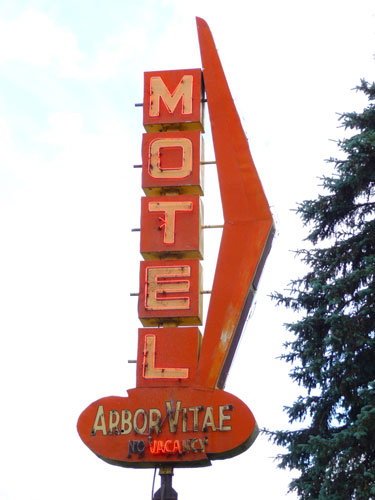 And, our home away from home, The Arbor Vitae Motel in Woodruff, WI.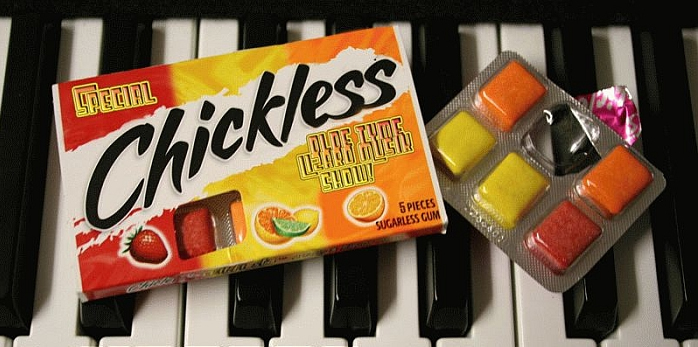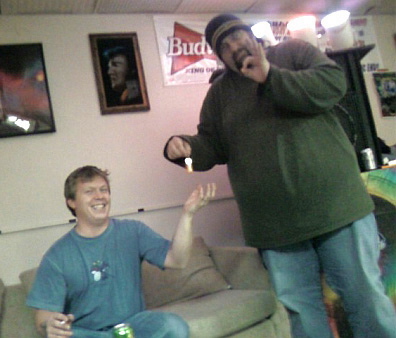 Travis passes the Den keys to Tom. The Circle is unbroken!

Bad Craziness in the Northwoods:
Halloween 08 in Minocqua!!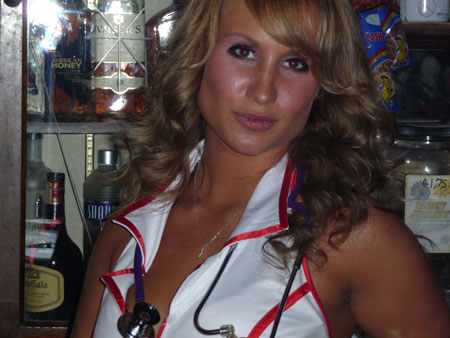 Sarah our Hostess at T. Murtaugh's. Gulp.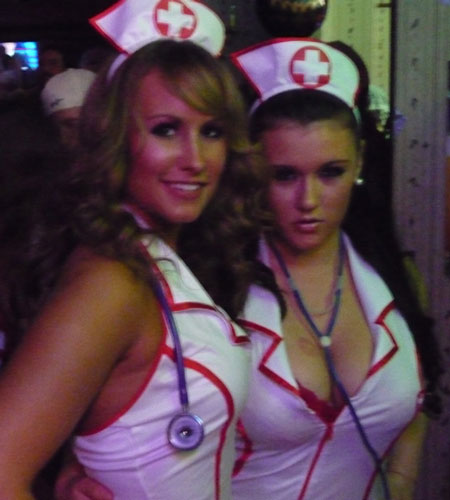 With Staff like this, this place rocks!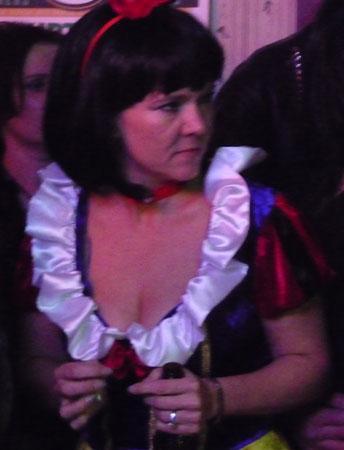 ...c'ept for this Scary Disney Lady...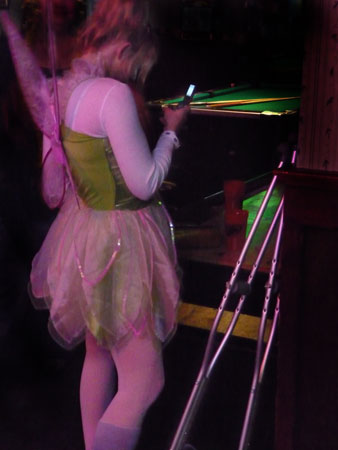 Fairy, broken leg, cell phone, pretty swell, eh?
Check out our BumbleBee Girl in summer glory! Now THAT's what we call a FAN!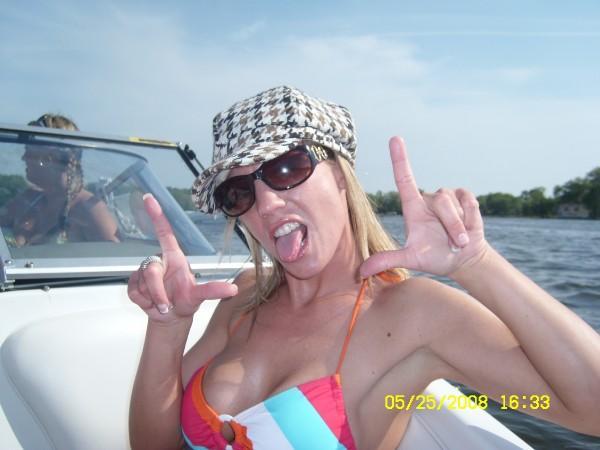 Gosh we love Minocqua!

"Egg of the Phoenix" CD Available Here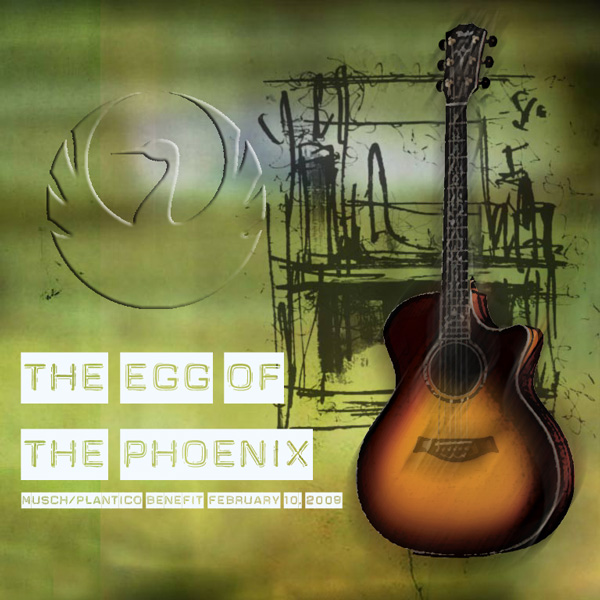 A hip compilation of bands from the Musch-Plantico Benefit. All proceeds go to the family for
damages and loss from their house fire. Contact jeff@weavils.com and rapidsdrummer@yahoo.com for copies.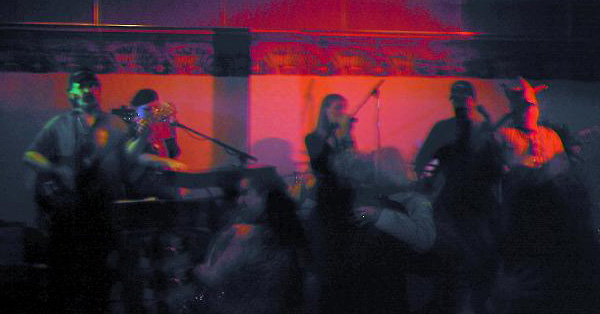 photo courtesy of Jack Faville
Lizardz 2007 Plans.: A Year of Changes and Growth (we hope!)
Just a short announcement to keep you all up to date on Lizard matters. Being from a small town, we often hear gossip and rumors that may or may not be true concerning our band and its members. I guess it's a compliment. So to keep y'all in the loop, here's what is going on in the upcoming year that might be of interest to you. First, you will probably see less shows next year. We played over 47 in 2006 and would like to pull back on live shows to allow Brenda more family time with her kids and for more time for us to write and record. You may very well see a side band coming out of this as well, possibly a four or five piece that explores the more jam-band roots of some of the Lizardz. We are playing a limited number of bar gigs in Rapids at Mulligan's, Hotel Mead and the Wildhorse. Watch for us at bigger, outdoor venues this summer and of course the Balloon Rally in August. We also are itching to play farther away and challenge ourselves with new places and new faces too. So hang in there gang, we'll see you around the town, and we hope to keep giving you the music we all love. We've been around for almost twenty years, and we only have our fans to thank for that. Watch for the side project's new name coming whenever we can figure it out!
Peace and love, The Lizardz!


Jack Departs, Travis Plantico Joins
So, fans, the rumors you've heard are true. Jack Faville officially played his last show with us on New Year's Eve at the Hotel Mead. Here's what's up. After several years with us, Jack has a new relationship and two other bands to juggle in addition to the Lizardz. So to spend more time with his lady friend Connie and to concentrate on different music, Jack will edit his life down to his two other bands. We here at Area 31 want you all to know that all is well with Jack and the band and his leaving is not done with bad feelings in any way. We are sorry to see him go, of course, because his musical additions to the band have been great. But we respect his desire to simplify his life and follw his musical muses. Jack and the band remain friends and part on only the best terms. You may see him back as a fill in from time to time!
And we wish to announce the addition of Travis Plantico as our new drummer and Lizard. Travis currently plays with KGP Conspiracy, a killer classic rock band with a contemporary twist, and has given us a one year commitment with the possiblity of limited free agency after that. We contacted many area drummers and have been listening and auditioning a replacement for a while now and are happy that Travis will be adding his rhythm section expertise to our little troupe.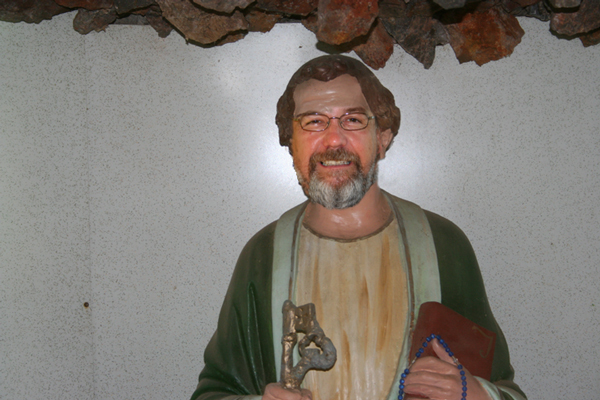 Bizarre vision appears on Grotto Shrine Statue.
Pope to investigate miraculous occurance at local Shrine personally. "I love those damn Lizardz," the Pope reportedly told Rolling Stone Magazine during a recent interview. "Those guys really get my undies in a bundle. They're positively habit-forming!" says the Pontiff.

Diaper Bobbing Championship Winners Announced!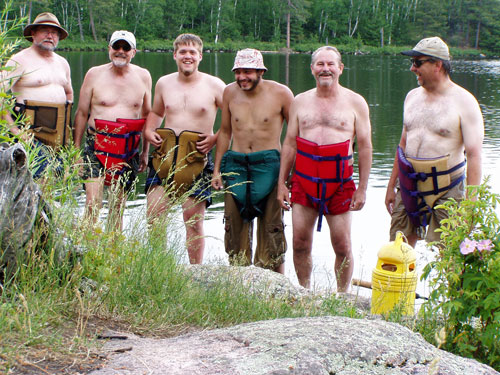 One of the coolest ways to ue a floatation vest that we've ever seen. This was discovered by some friends of ours on a camping trip to Sylvania Wilderness area in the UP. This photo, submitted by an anonymous bobber shows some new converts in the Boundary Waters Canoe Area this past summer. Yep, just put your vest on upside down like a diaper and go out and peacefully bob in the water. "Walk" with aqua shoes on and move slowly around like a big bloated duck. Don't forget your favorite beverage and sunscreen! (yes, that's Milo on the right, spreading the Diaper Bobbing Gospel...)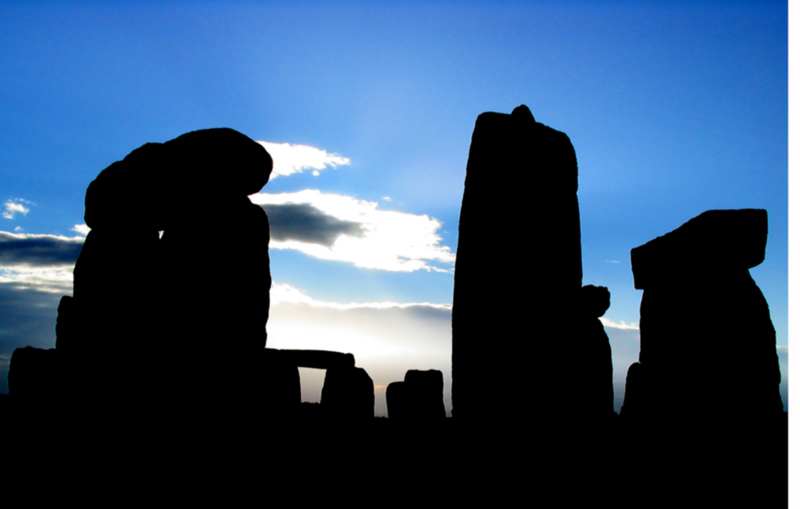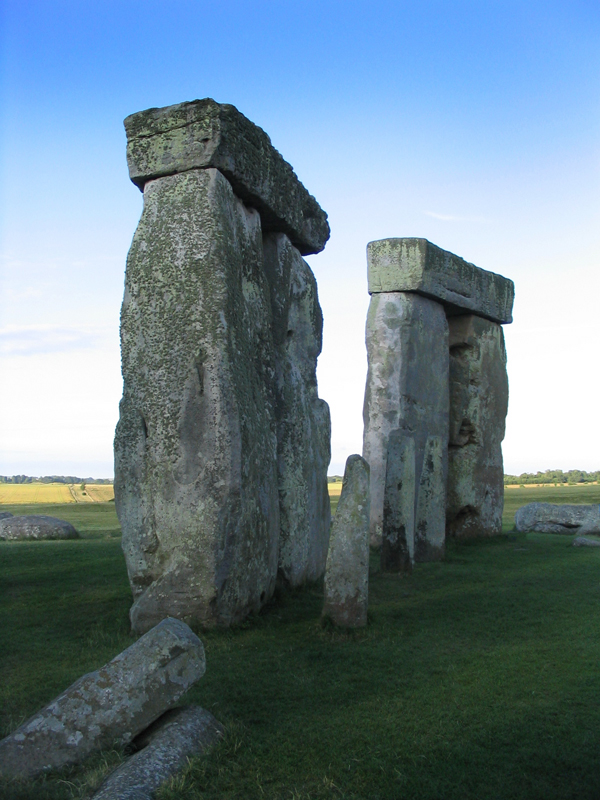 Mark's England Pix will soon have their own gallery. Until then, here are two images I caught at Stonehenge on 7/7/05. An hour before the bombs went off in London...

Groovy WLZD 87.9 FM promo by Peter Bergman of the Firesign Theatre!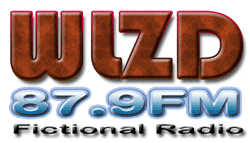 New Lizard Links!
Click on the following links for Lizard products, reviews and outside information on yours truly!
www.jambase.com
www.cafepress.com
www.myjonesmusic.com
www.localbandnetwork.com
http://www.isound.com/music/lizardz/
http://www.weavils.com/lizardzbootz.html
http://www.daveonbass.com/links/wisconsin.htm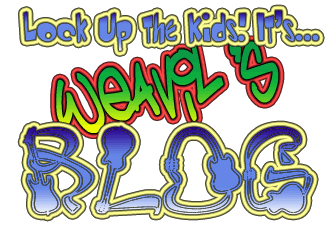 Our one and only Weavil has a serious blog site at Weavils.com!
Stop by and catch news about the Weavils, the Lizardz, Blue Oyster Cult, Todd Rundgren, the Hushdrops, Badfinger and LOTS more. Catch the fun by linking here!


Area 31 Productions Proudly Presents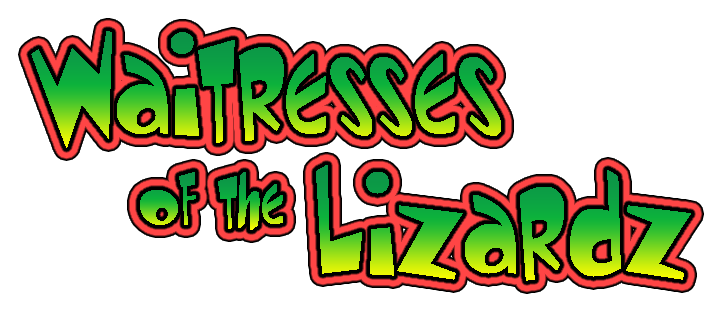 Wow. We just played a killer new venue in Stevens Point called Little Chubby's Vintage Blues and Chophouse. Housed in the famous Blue Top complex, Al, formerly from Big Hunchies, kicked off his musical adventure with The Lizardz. And while we're not exactly a blues band, we had a blast there. And these two fine young ladies were a part of it. Anita and Devon are two rockin' bartenders and make Chubby's a fun and and, 'er, exhilerating experience. Tip these girls well, folks, they are most excellent!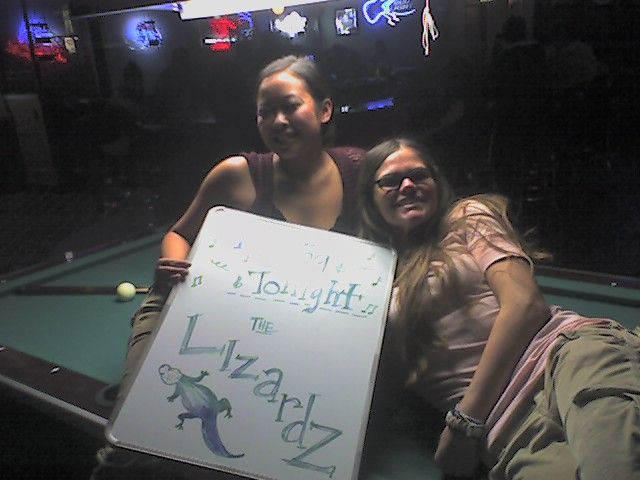 The Lizardz have been known to frequent various eating establishments in their home town of Wisconsin Rapids, and along the way, the Baker Street Grill has become our usual pre-practice haunt. Pete and the gang run a fine restaurant and bar nestled into the Eastside Baker Street neighborhood. Of course, what would a fine restaurant be without a fine waitstaff? Not much, we thinks! So it is with great pleasure to present our two favorite waitresses from our favorite eatery, Wendy and Angie. Don't forget to stop by and tell them you saw them here on the Lizard Gazette!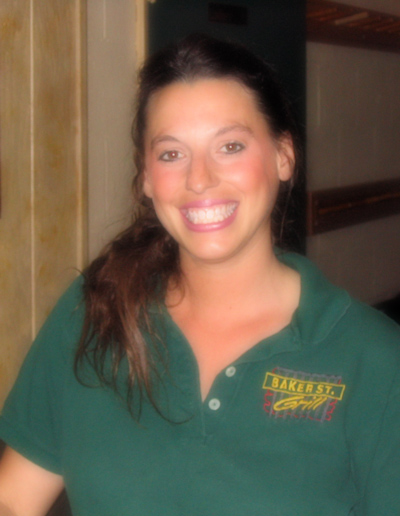 Wendy!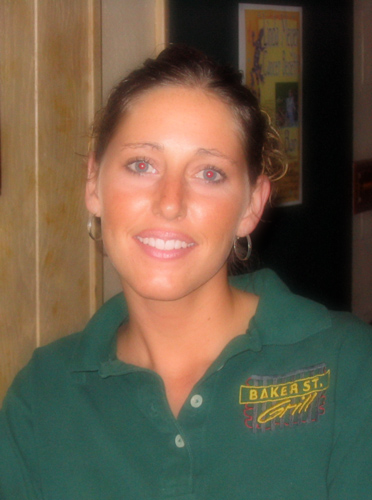 Angie!
Milo and Mark played a hybrid show with Dean and Jeff from the Weavil's at T. Murtaugh's in downtown Minocqua this past June. Lemme tell ya, if you're ever up north, stop in to this Irish pub and catch some great music, an awesome crowd, and a fabulous staff. While actually bartenders, we salute Sara and Mandy, the gals that kept us hydrated and happy!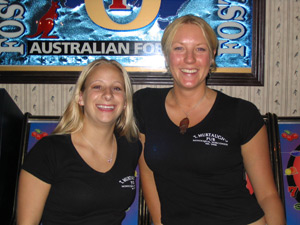 Sara and Mandy!
Our home of homes in our hometown of hometowns has always been Hollyrock's in Wisconsin Rapids. Rated one of the top ten bars in Wisconsin, Hollyrock's offers incredible music, the most diverse and coolest clientele anywhere, the best owners ever - original owners Jack and Holly Kurtz and present owner Tom Streigel, and of course a staff that is par excellance! You won't find better or more professional bartenders anywhere. Ask for a custom made Bloody Mary - a glass of Heaven On Earth!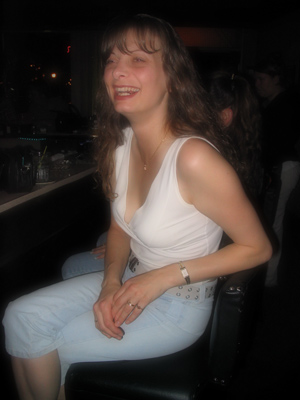 Evelyn!

"It is no disgrace to get out of the way of the elephant" -Vietnamese Proverb
"We all live in our own soup" -Milo Plante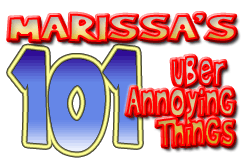 Hi! If you know me, you know I can often be heard uttering the phrases "I am SO annoyed" or "that is SO annoying." Well one night my dad said I should make a list of 101 annoying things. So I did! The first 75 or so were a breeze, because honestly a lot of things annoy me, but I had to really think to get the rest. Actually the whole process was fun. Anyway, here it is:

1. The KFC "Kitchen Fresh Chicken" commercials.
2. Whoopie Goldberg and her sunglass wearing-they're on the tip of her nose and she always looks over them as opposed to through them.
3. People who leave their turn signals on long after they've actually turned.
4. Dumb morning radio talk show banter.
5. People who use big words but clearly have no idea what they're talking about.
6. Fear Factor-it's just gross.
7. Joan Rivers-she wears ugly clothes too so who is she to talk?
8. The teeth whitening obsession.
9. Girls who wear tank tops in the winter.
10. Scott Stapp
11. When I can't find Phish Food ice cream.
12. Shoppers who stand with their carts in the middle of the aisle so you can't get through and who have no intention of moving even after making direct eye contact.
13. This one goes with #12- cart Handlers who haphazardly "dart" in and out of aisles without looking to see if anyone is coming.
14. "Rockers" who resort to going slow and whiney to achieve hits.
15. Anyone who wears pink and red together.
16. Those who ride their bikes on the wrong side of the road.
17. 80's curled bangs.
18. MTV's Real World-Once great, now sunk to the low of new reality craze. All their "storylines" are alcohol and sex.
19. Hicks who peal their trucks out of every stop.
20. When the short line ends up being slower than the long line.
21. Guys with nose rings (except Lenny Kravitz, he's the ONLY one who can pull it off).
22. All the sticky tape around CDs and DVDs
23. All the technical type awards on the live Oscar telecast.
24. Having to wait 7 days in between episodes of the O.C. (don't roll your eyes, if you watched, you'd understand).
25. People who don't wash their hands after going to the bathroom.
26. When the computer freezes.
27. When you are obviously finished eating and you have to wait forever for the check.
28. The Clarinet.
29. Waking up 5 minutes before the alarm goes off.
30. When you're in line and someone a couple people ahead of you doesn't move up when the rest of the line moves up-what is someone else comes along and thinks that is the end of the line?!
31. People who chew with their mouths open.
32. Guys who wear hats inside restaurants and courthouses.
33. Flyers on windshields.
34. Crows.
35. Christmas lights up after March 1st.
36. People who don't flush.
37. Having to buy a drink to get your FREE sub at Subway.
38. Mapquest.com's directions.
39. The tab on Mac-n-cheese boxes that say, "push here to open" because you know that it's impossible to actually do!
The following all deal with annoying concert things
40. Wanna be "groupies" who actually have no idea how to get backstage.
41. Swaying.
42. Clapping to the beat.
43. People who cheer and only get excited for the "popular" radio songs.
44. People who take up their fair share of space.
45. People who bring beer into the mosh pit.
46. Tall people in front of you.
47. All the extra fees you have to pay for your ticket.
48. Wearing the T-shirt of the band you're seeing (unless it's vintage or for the Lizardz)
Okay and back to the regular list….
49. Rude cashiers.
50. When the phone rings 5 minutes before your TV show is over.
51. When people constantly speak in movie quotes.
52. People who will only listen to obscure bands and think that makes them cool.
53. Mall crowds.
54. Copps Food Centers "Ah ha moments"
55. Arby's Ovenmit.
56. When the automatic toilet you're on keeps flushing in the public bathroom.
57. Excessive PDAs.
58. Whistling.
59. The fact that TV movies just aren't what they used to be. (you know cheesy and soap operay starring today's hottest B-list actors).
60. When you go through a drive-thru and they mess up your order only you don't realize it until you get home.
61. The word "panties."
62. People who wear spandex in public.
63. Cliffhanger season finales.
64. Trucker hats.
65. Usher.
66. Celebrities who claim to "hate" fame.
67. When you think you have all you need to make yourself a meal, but then discover you're missing a major ingredient.
68. When you miss an episode of your favorite TV show because they air it on a "special" night.
69. Outdated magazines in waiting rooms.
70. Owners who let their dogs bark and bark and bark and bark and bark….
71. Groups of middle schoolers at the movies.
72. When you drive an hour just to see the Wiener Mobile and they run out of wiener whistles.
73. When you have something REALLY important to tell someone and then you completely forget right before you tell them.
74. Getting a nickname you hate.
75. Loud eaters.
76. Excessive Garlic smells.
77. When it costs more to ship a product than the actual cost of the product.
78. Fakcents (AKA fake accents, often acquired when one visits somewhere such as England or down south and then returns home.
79. People who don't return phone calls.
80. BO-there's just no excuse.
81. Couples who coordinate their outfits.
82. Smelly bathrooms.
83. Scarves worn during any other season besides winter.
84. Unplanned phone calls on Saturday mornings before 10am.
85. Paisley.
86. When the "special features" on a DVD are nothing more than a list of other movies you might enjoy.
87. Penciled on eyebrows on women less than 65.
88. The song "Cat's Cradle."
89. When you pay for parking and there are no spots.
90. J Lo and Marc Anthony getting married.
91. Mosquitoes.
92. When you trip and fall over nothing.
93. Unknown musicians who's first "hit" is a remake song less than 5 years old.
94. People who conveniently "forget" something they did during a night of drinking so they can feel less guilty.
95. 55 degree temps in July.
96. Mosquitoes
97. Kids who are only exposed to the music on pop radio. This is almost more sad than annoying.
98. When your friends always bring up the one stupid thing you did that one time. Seriously it was years ago!
99. The Wal-Mart parking lot
100. Non-rockstars in leather pants
101. My dad (AKA Mark Larson)-For some reason he really wanted to make the list so he's been working overtime at being ultra annoying. ;-)



Fear and Loathing From the Lizard Den (a.k.a Mark's Blog)
Half a Millimeter from Disaster: A True Story of Fear and Loathing
A.K.A. Life With Mark
On September 9, 2006, I almost became an ex keyboard player. There, I've said it. And for that matter, I almost became an ex-living being. That was the real scary part. Allow me to explain…
We played a really fun job at local hotspot T. Murtaugh's in downtown Minocqua the night before. Whiskey poured and music reigned, so to speak. So the next day, after a sumptuous breakfast courtesy of Brenda and Mike's parents (thanks John and Karen for everything. Everything.). It was a two-night show and we had an afternoon to kill before our second night's performance, so Milo and I decided to take a hike around the shore of the lake that was next to the cottage. Actually, it was more like "Well, should we go to the flea market in Lake Tomahawk or take a hike around the lake". I should have hit the flea market. So Milo and I take off. We took a long meandering route through the woods; following some deer trails and scrambling up and down some tree choked gullies until we found a clearing and made our way to the lakeshore. It was a beautiful sunny September day Up North – warm and sunny, yet a little crispy as well. Once we got to the shore, it became an easy hike. Sand, small rocks, the occasional detour around a pile of driftwood that blocked the shore, but nice and relaxing. We get about a third of the way around the lake and decide to turn around and take our time going back. As we hit this little wetland area, I manage to step into a knee–deep bog and lose BOTH of my tennis shoes. I had made the mistake of wearing nice loose fitting scruffy street sneakers, so they slipped right off. I am up to my knees in bog crap, and have to dig down into my footsteps and fish around in the muck to try and find my shoes that had disappeared from sight.
Pretty funny so far, eh? Even I was laughing, but that was about to change in a hurry. I washed out my mud covered shoes and socks, put them back on and squishily made my way to catch up with Milo, a hundred feet in front of me. As I stepped over a pile of driftwood with big spikes of broken braches around the grayed, dried logs, my food slipped, caught the toe on a branch and immediately went face first into a lethal pile of long sharp spikes. Of course I put my hands out to break my fall – forget losing my balance and teetering for a few seconds – and I went down fast and hard. As I broke my fall I felt a spike brush my neck and leave a little welt. Right next to my carotid artery, of course. That was the death defying part. A half inch closer and I would be spurting blood 15 feet and dying before I could make my way back a mile to the cottage. Instead I pushed myself up and saw my right hand had a 1inch chunk of wood sticking out of it and my left hand was impaled neatly onto a foot long branch. So I grab my left arm and pull my hand off the branch leaving part of me behind and taking some driftwood shards with me. There wasn't much bleeding thank God, but when I looked and saw a gaping hole in my left hand with splinters of wood sticking out of it, I knew it was bad. Pretty fucking bad, I must say. So Milo thankfully has a clean handkerchief (note to self: a good idea…) and I wrap my now numb hand with it. We make our way as fast as possible to the cottage. As we reach a local "Party Rock" for the local teenagers, I decide to take the access road, operating by now in a total state of shock, thinking that it must be close to a road. Not.
Milo has the presence of mind to suggest we go back and just keep taking the shore and I agree, so we take the quarter mile back to the lake and eventually reach the cottage.
A trip to the Howard Young Medical Center for a little emergency help. I get huge pieces of wood pulled, picked, tweezed and flushed from both hands, some tissue removed from my left hand, and get both hands bandaged up and screaming with pain. Four hours later I get to play a three-hour show. I do it, and promptly get nicknamed "Stigmata Boy" by Weavil. Thanks – I earned it and I don't mind it at all! The next day, I get a ring cut off my finger and get a second trip to emergency to get an IV antibiotic treatment for a now festering infection and get more debris flushed from my right hand.
Two weeks later I had orthopedic surgery to remove MORE debris and a raging infection to fight, and here I am three months after it happed with an awesome scar, nerve damage, and somehow, I can still play keyboards. I am a lucky guy. Thanks to John for hauling me around for two days in Minocqua. Dr. Wynkoop and Kato, my ER team, you guys RULE! Thanks to Dr. Duehlman at Wisconsin River Orthopedic for his skill in getting me healed. And to the Lizardz, you guys are my second family, my best friends, my therapy, and my life. I love you all deeply. I'll get back to our fans in a year to update you on my long term forecast! Thanks for reading. Thanks for caring. Fear and loathing indeed….

Well, to be honest, fans, I didn't write this. It came through a forward from our esteemed lead guitar player and bon vivant, Jeff Gauss. But it is just SO true. After playing in this band for 17 years, we've been there, done that. We've pretty much seen it all, and this little post rings pretty true. If you've seen live music, you've seen these people. Hopefully, it's not YOU! So it is with great pleasure that I shamefully reproduce our
Fan Rule Book:
"How to Make Lasting Friends With Any Band You See"

MUSICIANS ARE EXPERT MIND READERS

When requesting a song from the band, just say "play my song!" We have a chip implanted in our heads with an unlimited database with the favorite tunes of every patron who ever walked into a bar & all songs ever recorded, so feel free to be vague, we love the challenge.

If we do not remember exactly what tune you want, we're only kidding. Bands know every song ever recorded, so keep humming. Hum harder if need be ... it helps jog the memory.
If a band tells you they do not know a song you want to hear, they either forgot that they know the tune or they are just putting you on. Try singing a few words for the band. Any words will do.

It also helps to scream your request from across the room several times per set followed by the phrases, "AW COME ON!" and, "YOU SUCK!" Exaggerated hand gestures expressing disapproval from the dance floor are a big help as well, such as the thumbs down or your middle finger. Put-downs are the best way to jog a band's memory. This instantly promotes you to the status of "Personal Friend Of The Band."

Entertainers are notorious fakers & jokesters and never really prepare for their shows. They simply walk on stage with no prior thought to what they will do once they arrive. An entertainer's job is so easy, even a monkey could do it, so don't let them off the hook easily. Your request is all that matters.

If a metal band had played at the club a few weeks ago, the next band that follows will automatically know every metal tune the previous band ever played, even if the current band is a blues or country band. It's the law. Feel free to yell AC DC or SLAYER!! to a band that plays strictly originals or jazz for example. Conversely, Deadheads may yell for Grateful Dead tunes at a dance or metal band.

IMPORTANT

When an entertainer leans over to hear you better, grab his or her head in both hands and yell directly into their ear, while holding their head securely so they cannot pull away. This will be taken as an invitation to a friendly & playful game of tug of war between their head and your hands.

Don't give up! Hang on until the singer or guitar player submits. Drummers are often safe from this fun game since they usually sit in the back, protected by the guitar players. Keyboard players are protected by their instrument, & only play the game when tricked into coming out from behind their keyboards. Though difficult to get them play, it's not impossible, so keep trying. They're especially vulnerable during the break between songs.

TALKING WITH THE BAND

The best time to discuss anything with the band in any meaningful way is at the middle of a song when all band members are singing at the same time. Our hearing is so advanced that we can pick out your tiny voice from the megawatt wall of sound blasting all around us. Musicians are expert lip readers too. If a musician does not reply to your question or comment, it is because they didn't get a good look at your mouth in order to read your lips, simply continue to scream your request & be sure to over emphasize the words with your lips. This helps immensely.

Don't be fooled. Singers have the innate ability to answer questions & sing at the same time. If the singer doesn't answer your questions immediately, regardless of how stupid the question may seem, it's because they are purposely ignoring you. If this happens, immediately cop an attitude. We love this.

HELPING THE BAND

If you inform the band that you are a singer, the band will appreciate your help with the next few tunes, or however long you can remain standing on stage. Just pretend you're in a Karaoke bar. Simply feel free to walk up on stage & join in. By the way, the drunker you are, the better you sound, & the louder you should sing.

If by chance you fall off the stage, be sure to crawl back up & attempt to sing harmony. Keep in mind that nothing assists the band more than outrageous dancing, third & fourth part harmonies, or a tambourine played out of tempo. Try the cow bell, they love the challenge. The band always needs the help & will take this as a compliment.

VERY IMPORTANT
Remember to allow enough time to make it from the stage to the bathroom in case of an emergency. On stage accidents are bad form. The band will carry on.

BONUS TIP

As a last resort, wait until the band takes a break and then get on stage and start playing their instruments. They love this. Even if you are ejected from the club, you can rest assured in the fact that you have successfully completed your audition. The band will call you immediately the following day to offer you a position.


See you at the next gig ...
The Band

Submissions and Contributions
If you've been following our site, you may know that one of the goals of the Lizard Gazette is to make it a fan supported and fan driven site. We can only do this with your help. One of the coolest ways to support our site is to submit an article, poem, story, photograph, artwork, link or whatever you'd like to see on these pages. We here at Area 31 Productions will see to it that your piece gets posted, and in return, you get a small piece of the web to showcase your work! You can do a couple of things to insure your submission gets full consideration (i.e. make it incredibly easy for our webmaster to post it!). For poems, articles, or stories, just send it to us at the following links either as an attached Word document or as an e-mail itself. Photos and scans of artwork should be sent as a JPEG image no larger than 150K. Ideally image file sizes should be between 50K and 80K in size. These can also be sent as an attachment to your e-mail. Be sure to include your name and complete contact information with your submission. The last detail that will get your work posted quickly is to include a statement giving us permission to publish your work. A sentence in the the message window of your e-mail will do. Send all submissions to: lizardz@wctc.net.