5th Mass From the Sun is the debut album by Cloud Over Jupiter, a studio extravaganza anchored by Jerry and Michele King and Bill Jungwirth, and features a cast of a dozen local and international backing musicians and studio pros. Cloud Over Jupiter, the brainchild of mastermind Jerry King, is the result of two years of recording and building up layers and textures of prog rock insanity into an outer space journey not to be missed.

In addition to the core three musicians, the album is rounded out with appearances by central Wisconsin musicians Ginger Marten on violin, Pam Ross on flute, Jamie Bruhn on bass, Mark Larson (yours truly) on synthesizer, Travis Plantico on drums, Mark Carlson on harmonica and Mike Kinney on Insan-o-phone. The album also features musical luminaries Richie Castellano of Blue Oyster Cult and Morning Starlett and Pete Prown, editor of Vintage Guitar Magazine on guitars. Ric Parnell of Atomic Rooster and Spinal Tap, and Pete Thompson of Robin Trower and Robert Plant fame provide drum tracks. Henry Howard, bass player and custom stringed instrument manufacterer at Guitarwerks adds his talents to the mix as well.

The album was mixed at NRC Studios, LaCrosse, Wisconsin by Chad Wardwell.

The album is available on CD and download (mp3, mp3 320 and FLAC) on CD Baby!
Check us out at yet another hosting site here at DeliRadio!
Monday, December 10 "On Point" On-Air Radio Interview/Performance
WWSP 89.9 Stevens Point
Listen to it all on SoundCloud!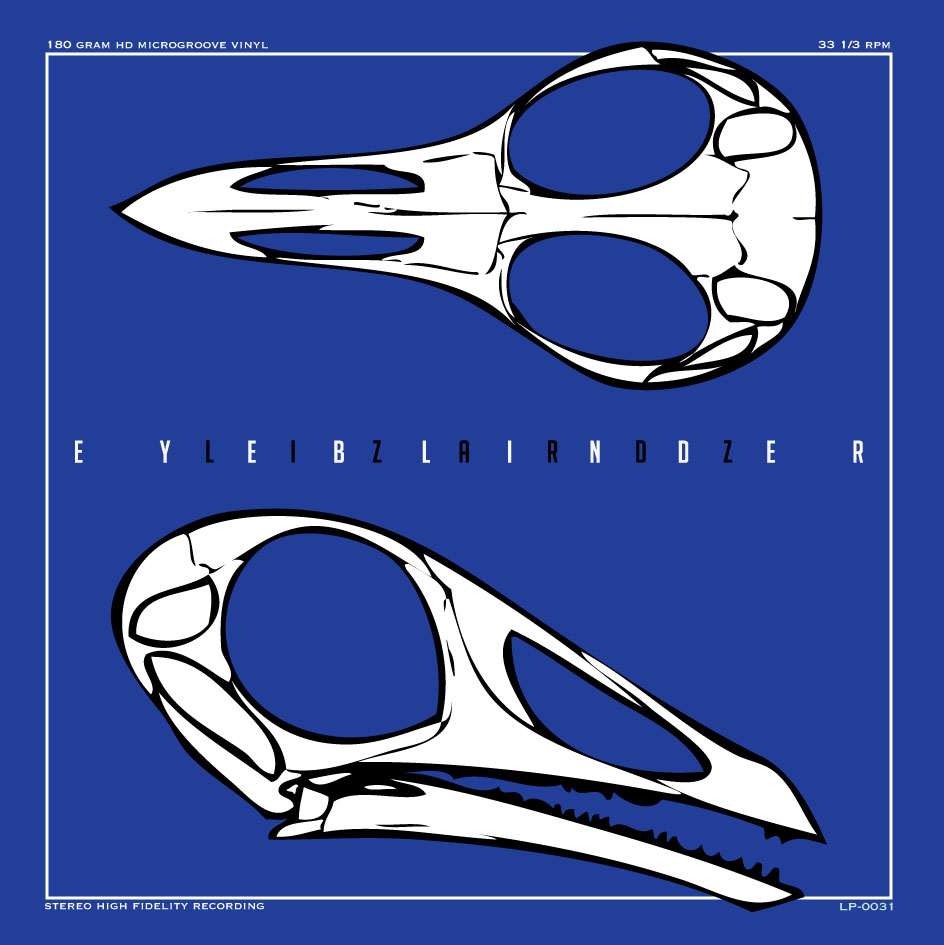 It's here. Recorded in Rapids, mastered at Abbey Road, Buck Dharma and Richie Castellano of Blue Oyster Cult on three tracks. It's musical bliss. Come out to our summer and fall shows and get your albums right from the source. Available at records throughout Wisconsin. Also available on CD Baby. iTunes and Spotify.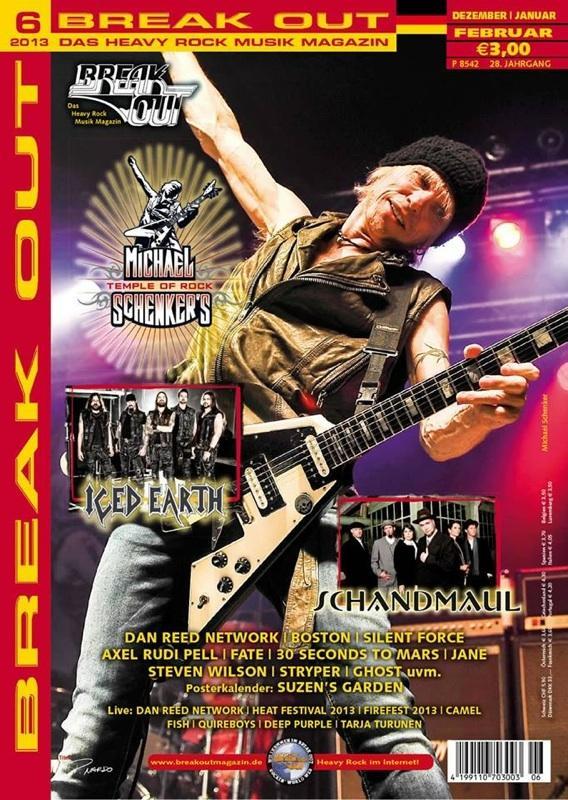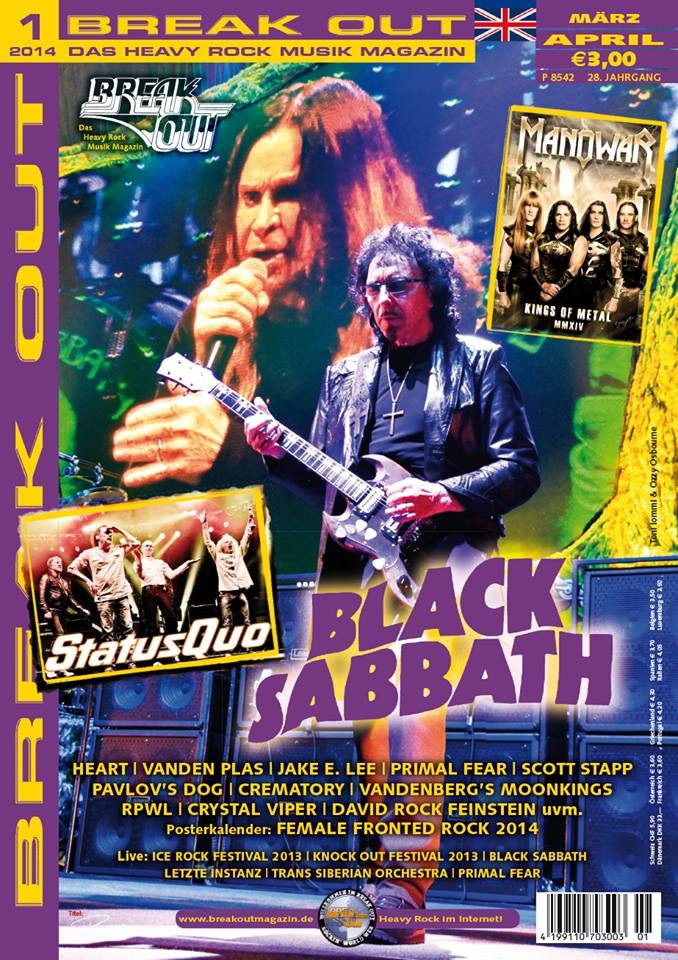 BREAKOUT MAGAZINE from Germany reviews "Eyeblinder"

January/February CD Review (translated from German):
"More than two decades have passed from the first steps in the late 80s, including some lineup changes until now's release "Eyeblinder". But here we are, and The Lizardz present their debut "Eyeblinder" which is released as cd and vinyl also. Attention please: This isn't the Southern group Lizard from Germany or the US band The Lizards. If you have a look on The Lizardz's homepage they declare their style with many influences from The Kinks, The Who, Grateful Dead, Tom Petty or The Allman Brothers Band. This is true, and so we find on "Eyeblinder" a colorful musical journey with stops in different areas. If you listen to the album the first time this might be a little bit confusing, but the more often you listen to it, you get a great view into the Lizardz's sound cosmos. By the way: the record was mastered at the legendary Abbey Road studios in London. There are some musical guests performing for The Lizardz: Donald "Buck Dharma" Roeser and Richie Castellano from Blue Öyster Cult, and Buck co-produced two tracks also. All in all "Eyeblinder" is a fine debut with a lot to discover." - Breakout Magazine, February 2014 issue
March/April Vinyl Review (translated from German):
"Wow, wow and again wow: an unknown band with an independent record company, but the vinyl is 180 grams. Amazing. Remember: the cd was reviewed the last issue (imports), but this high quality pressing vinyl makes it much more fun, as you you can hear now everything in the versatile Lizardz style. The groove factor is awesome, just listen to the bass. There is so much you don't hear on the cd. Vinyl quality is perfect, no scratches between the songs and a clean middle hole. All in all the best example of how lps have to be. So I only miss one thing to be in vinyl heaven: an antistatic inner sleeve, but I don't want to claim such a high standard because everybody who is into vinyl owns such sleeves. "Newcastle" and "Utah Moon" – such a warm sound that you have to get on analog feeling. Thanks a lot for this great musical feeling." - Breakout Magazine March 2014 issue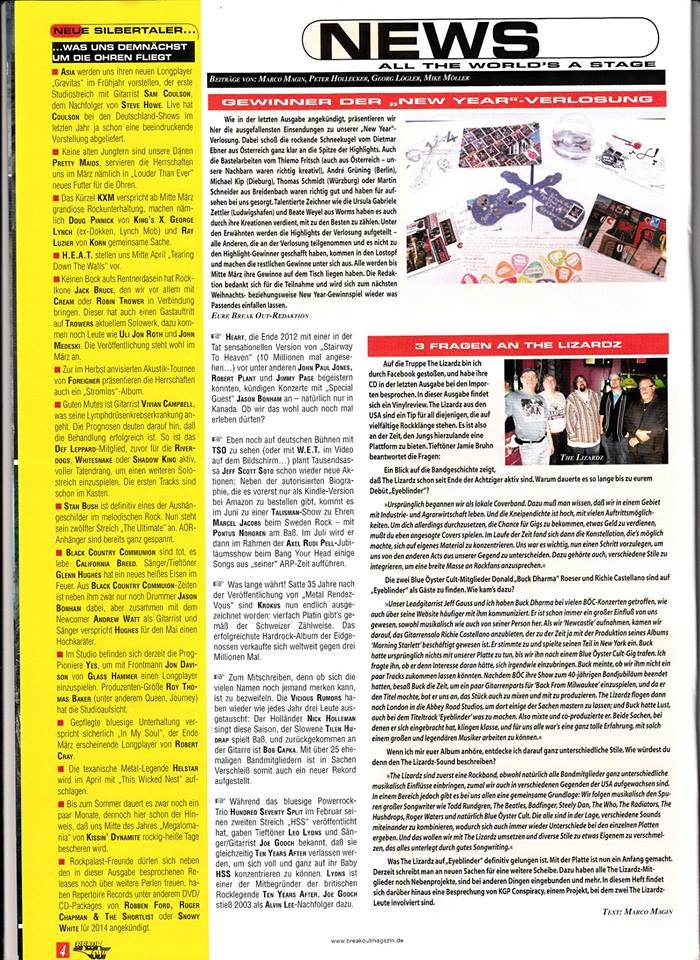 German-to-English Bing Translation from BREAKOUT MAGAZINE
"On the force of the Lizardz I stumbled through Facebook, and talked about her CD in the last issue on the import side. In this issue you will find a Vinylreview. The Lizardz from the United States are a tip for all those who are on various rock sounds. So, it's time to offer a platform for the boys in this country. Woofer Jamie Bruhn answers the questions: A look at the band's history shows that the Lizardz are active already since the end of the eighties. Why did it take so long to your debut "Eyeblinder"? "Originally we started as a local cover band. To do so one must know that we live in an area with industrial and agricultural economy. And the pub density is high, with many performance opportunities. You however to enforce, to get the chance for gigs, to earn some money, you have to play just said covers. In the course of time, the constellation, which was made possible, then found himself to concentrate on their own material. It was important to present a step now, to distinguish us from the other acts from our area. This included also, to integrate different styles, to attract a wide range of rock fans." The two Blue Öyster Cult members Donald "Buck Dharma" ROESER and Richie Castellano are to find "Eyeblinder" as a guest. How's it happened? "Our lead guitarist Jeff Gauss and I have buck Dharma many BÖC concerts hit, as well as more frequently communicates with him through his Web site. He has been has always been a big influence from us, musically as well as his person here. When we recorded 'Newcastle', we came to offer the guitar solo of Richie Castellano, who at the time with the production of his album ' morning Starlett' is involved. He agreed and played his part in New York. Buck had originally nothing to do with our plate, until we met him after a Blue Öyster Cult-gig. I asked him whether he had interest because to get involved somehow. Buck said that if we could make a few tracks come to him. After BÖC had finished their show for the 40th anniversary of the band, Buck had the time to play some guitar parts for 'Back From Milwaukee', and because he liked the title, he offered to produce and mix the pieces. The Lizardz flew then to London at the Abbey Road Studios, where some of the things to be mastered; and buck wanted to do something in the title track 'Eyeblinder'. So mixed and co-produced it. Both things, where he is brought up, sound class, and for all of us, it was a great experience, to be able to work with such a great and legendary musician." When I listen to your album, I discover it very different styles. How would you describe the sound of the Lizardz because? "The Lizardz are a rock band first, though of course all band members musical influences bring a very different, especially since we grew up in different areas of the United States. In a field but there are a common basis for all: musical we follow the traces of great songwriters like Todd Rundgren, the Beatles, Badfinger, Steely Dan, the who, the radiator, the Hushdrops, Roger Waters, and of course Blue Öyster Cult. They are all able to combine different sounds, resulting in repeated differences in the individual plates. And we want to implement it with the Lizardz and to fuse different styles to some private, all backed by good songwriting." What definitely succeeded in the Lizardz on "Eyeblinder". Now, a start is made with the plate. It is currently writing new stuff for a further disc. To have all the Lizardz members still supporting projects are integrated with other things and more. In this issue, a meeting of KGP conspiracy, a project in which two the Lizardz people involved can be found also."
-Marco Magan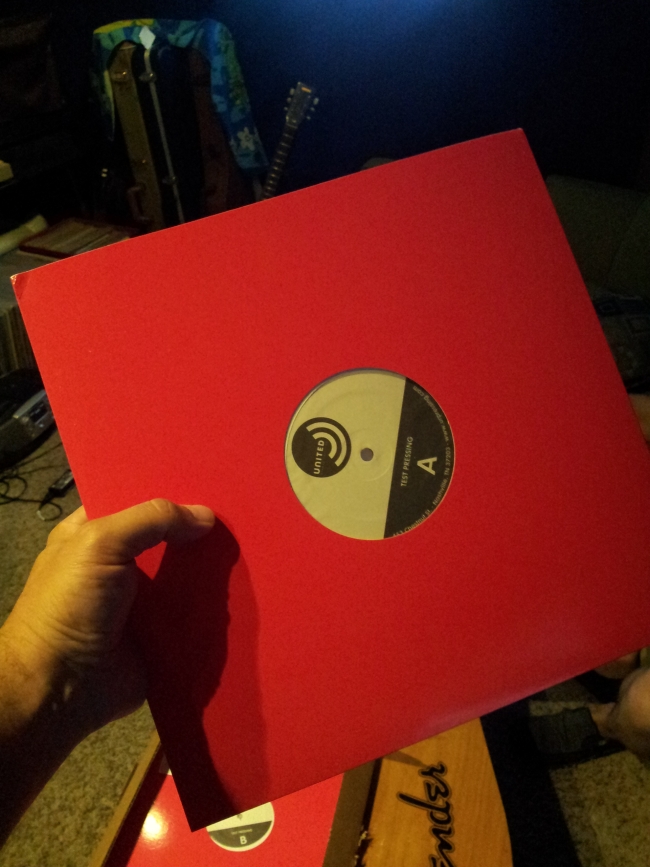 Test Pressings arrive from United in Nashville, September 2014

Here's a few pics from London for ya!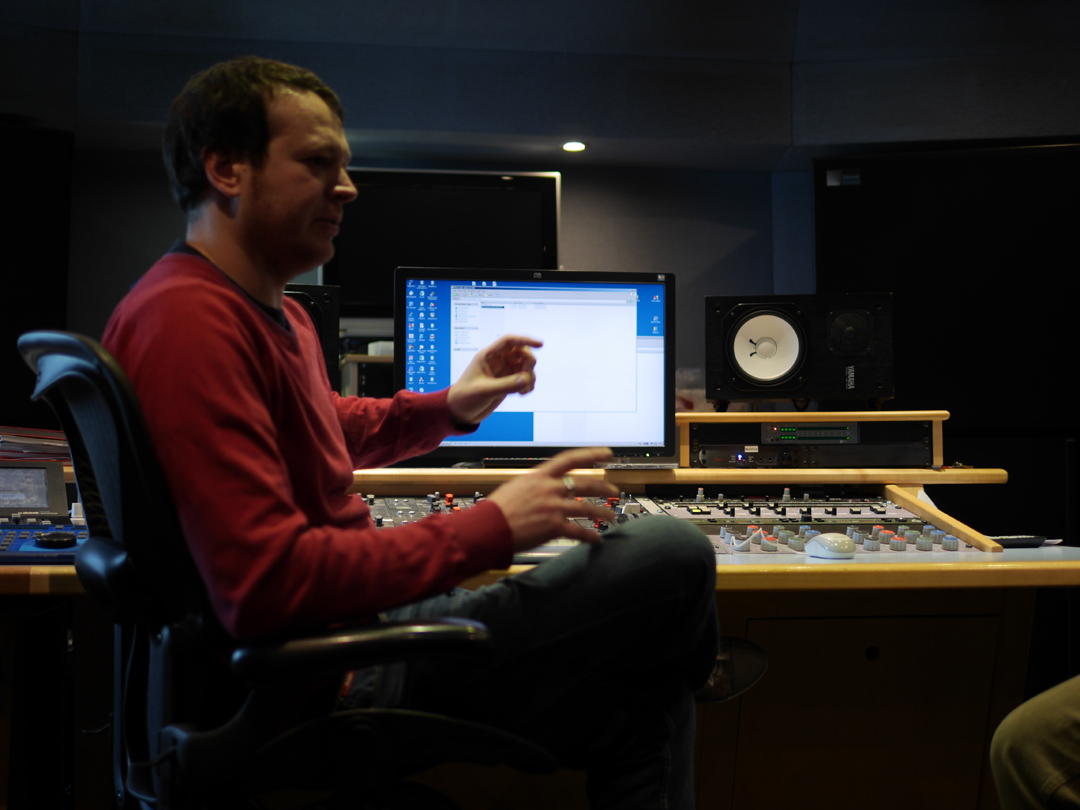 Alex at the mastering board at Abbey Road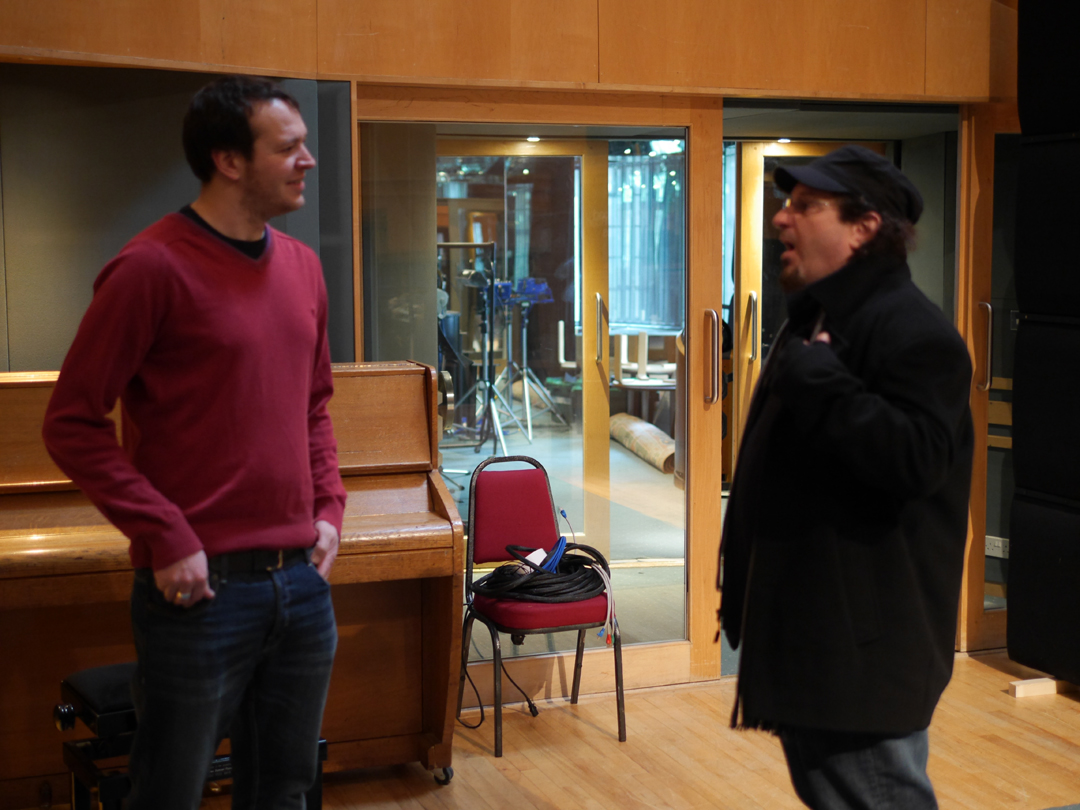 Alex and unexpected guest Danny Miranda, former BOC bassist, in London with Meatloaf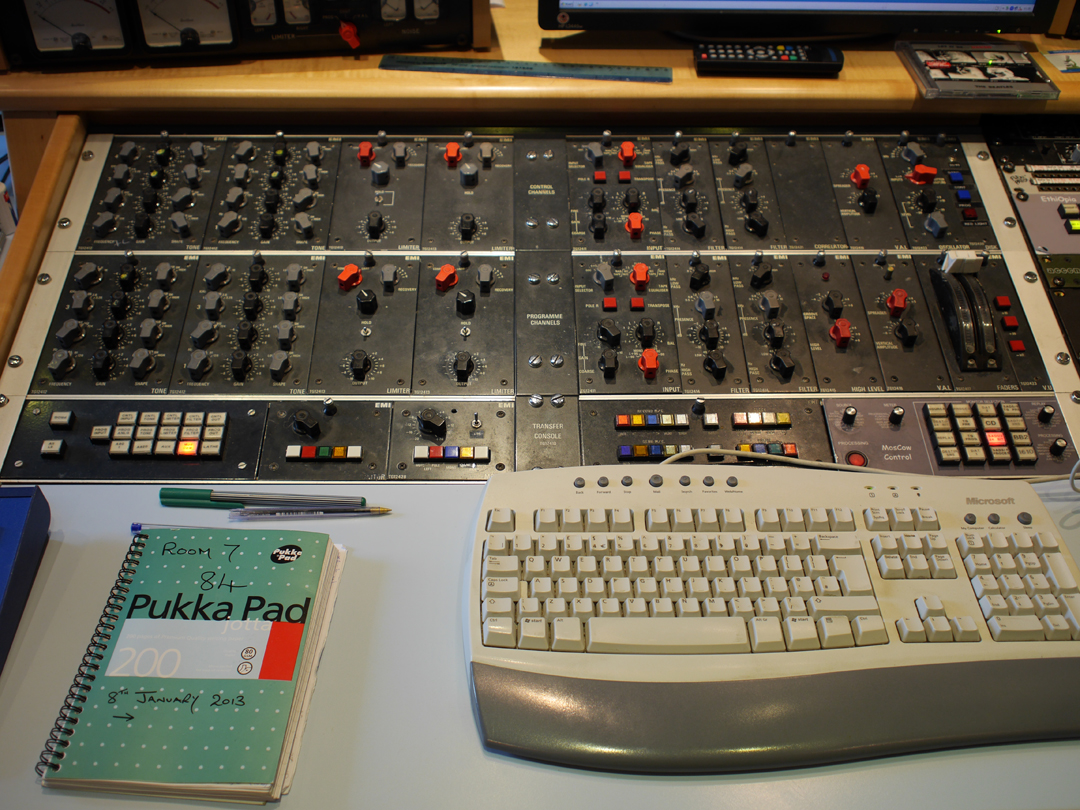 EMI Mastering board, Abbey Road Studios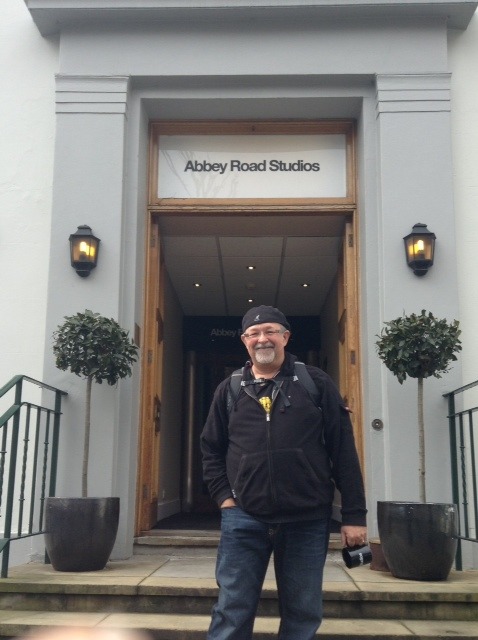 Guess where Mark is?

In Memorium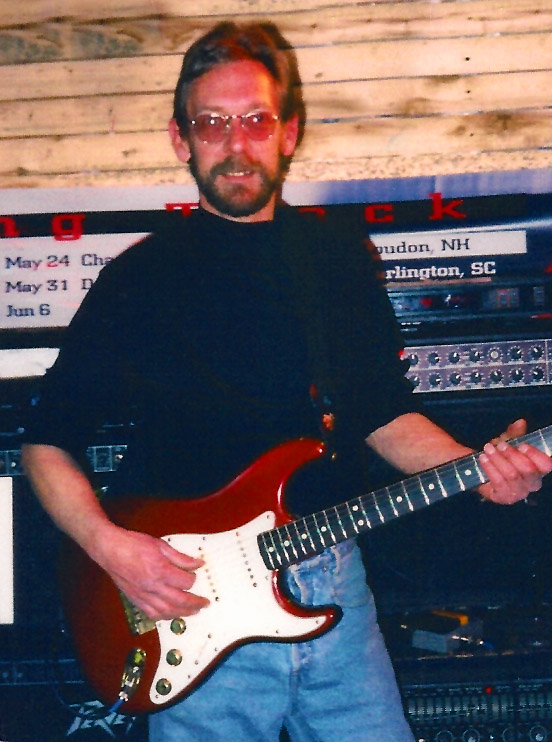 Rick Bailey
As a band, we've been together for over 25 years, and we've gone through pretty much everything together - births, deaths, breakups and reunions,
good times and tough times, times of peace and times of war. Times of happiness, times of great sorrow.
It is with great sorrow that we say good bye to a cherished friend and fellow musician, Rick Bailey. Rick, Milo and I along with a hoard of musicians played together in Rick's basement in the 70's and Rick was truly one of the ORIGINAL LIzardz, playing in the very first iteration of the band at legendary blues club McNasty's. It was Rick and "Mumsy's Basement" that fostered a large and diverse group of musicians that not only did the "high school band thing", but have continued playing decades after our lives first became entwined in music.

Rick toured with Milo in the Uncle Ozzie Orchestra, a huge polka act in the 70"s and played in countless local bands throughout his life. He was an avid collector and bicycle enthusiast, and prided himself on his mechanical abilities and and eye for finding the precious in everyday objects.

Rick also lost a decades long battle with alcoholism that ultimately cost him his life. Words cannot express the frustration that we feel when we can only helplessly stand by as this substance takes hold of our friends and systematically destroys bodies and minds and lives. Rick had so much to give, and his premature death should give us pause and to live our lives to the fullest.

Be careful, my friends.

Downhome Amish Ingenuity!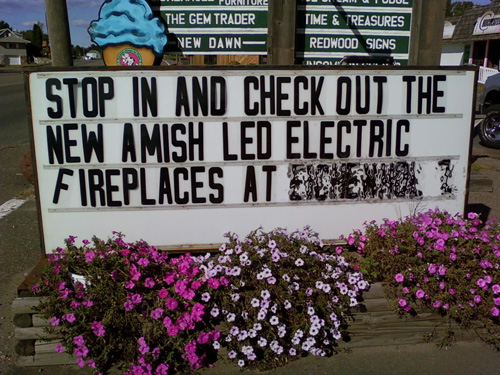 photo by Mark Larson 2012

CD Update!
It's mid-July and summer has been sizzling so far - both with record high temperatures and with studio activity! We are targeting our CD release for December 21, all things being ideal. Just in time for the end of the world and pre-emptive Christmas 2012. We have 99% of all tracks recorded and are busily mixing the songs - doing all the mundane stuff most listeners will be blissfully unaware of, like EQ-ing tracks, reverbs, panning, tweaking levels, and trying to make every note perfect. I think you all will be pleased. The songs are powerful, bounce all around the genre list (like a chameleon!), and showcases the best of all of us. BTW - if anyone wants to suggest album titles, send us an email! We are tossing around lots of ideas and haven't settled on anything yet. For true music fans, we are also going to be offering the album on 180 gram vinyl. That's right - dust off your turntables, cuz we are going all analog in your face! Contact us right away to donate to our vinyl fund. Seriously - this shit's expensive....
And yes, we have Lizard Swag to offer!


Lovely Lizard T-shirts from M-XXL. $12.00. Cheap. Shirts made in Nicaragua and printed in Youngstown, Ohio.
Contact us if you'd like to purchase one through the mail, and we'll be glad to hook you up.

Blue Oyster Cult Rock with the Lizardz!
So gang, it was an unreal good time the other night when we were privileged to attend the recent BOC concert with Kansas in Baraboo, WI as guests of the band! Buck, Eric, Ritchie, Kasim, and Jules were the best. Thanks for the opportunity to hang with you guys and comiserate and conspire for some truly exciting future Lizard developments. Ritchie and Buck - your support of the band is humbling and inspiring. We'll make ya proud!

The Midwest BOC gang was there as well, and a special thanks to Redcap, Wings and Robin and the rest. Here's a few pics for y'all: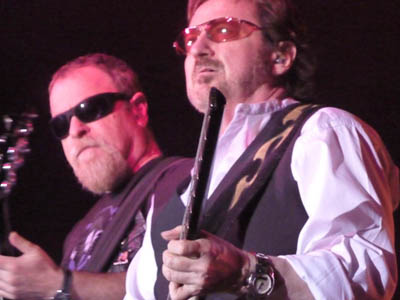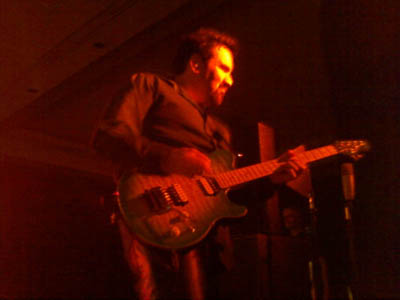 Buck and Eric tearing it up. Likewise with Richie!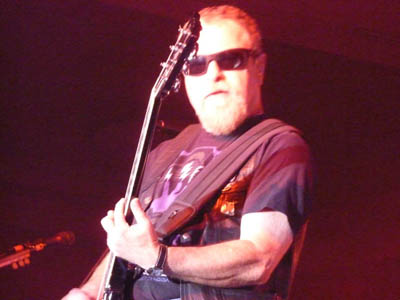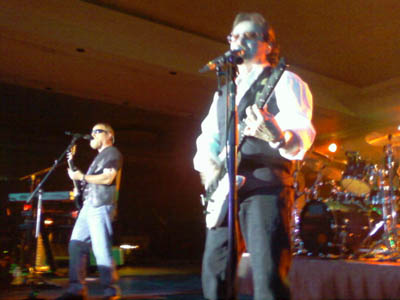 Eric Bloom - still badass after all these years! Eric, Buck and Jules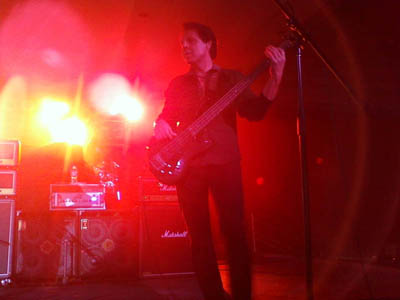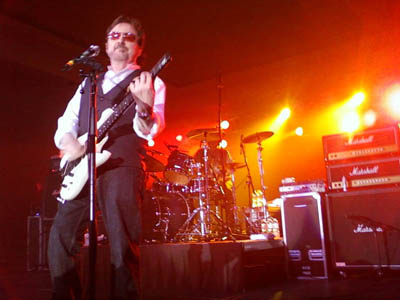 The esteemed Kasim Sultan on bass! Buck. Freaking. Dharma.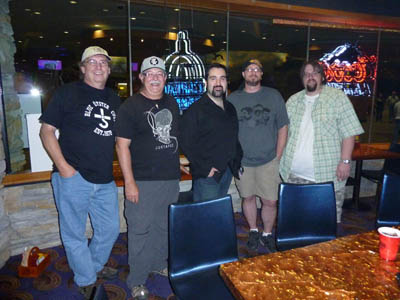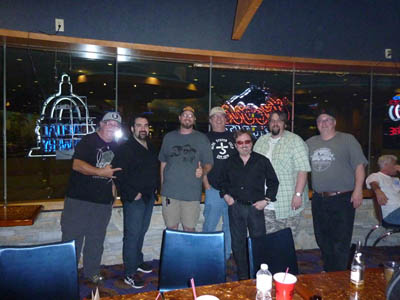 Lizardz with Richie. Lizardz with Buck and Richie.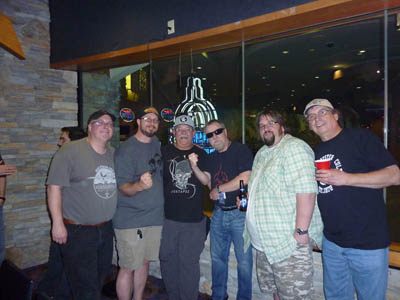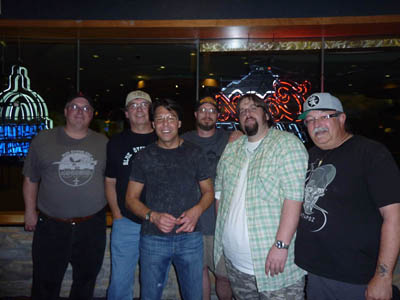 LIzardz with Eric! Lizardz with Kasim.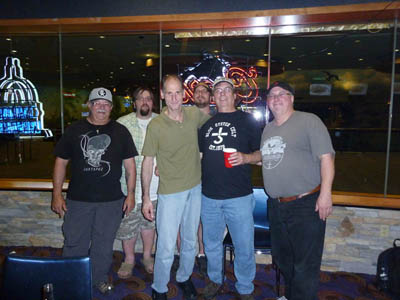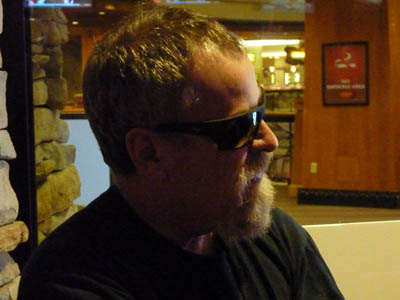 Lizardz with Woody, sound engineer extraordinaire... Eric in a candid moment.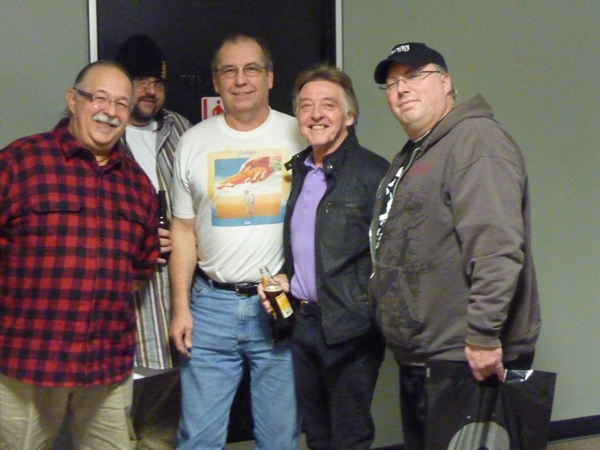 The band with Badfinger legend Joey Molland before a recent show
in at The Filmor nightclub in Wausau, WI with Rembrandt's guitarist Phil Solem. Lots of stories of Apple Record days, hobnobbing with British rock royalty, and songwriting gems. Closed down the Intermission with these guys!

A Minocqua Prayer
God bless Minocqua
God bless Shitty
God bless Moses, Tom, Gina, Sarah, and the rest of the Crew
God bless Anna and Roman at the Arbor Vitae Motel
God bless the fans
God bless tatoos
God bless beef
God bless Metal Boy and Hippie Girl
God bless that we all survived
God bless the Highway Ghost
Amen.

2011 Harley-Davidson Rally Show
Wow. Sitting onstage gazing out on 3500 people, over 2000 gorgeous bikes, beautiful weather and playing with with our good friend and former Lizard Bill Rodencal was a surreal experience and an awesome way to cap off the summer of 2011. The Harley-Davidson Museum's annual Labor Day Custom Bike Show is one of the museum's biggest and premiere events of the year. We were honored to be invited by the museum to provide entertainment for this great event. I gotta confess that there were SO MANY jaw dropping bikes at this show, that I only snapped a precious few examples of kick ass American Metal. A big thanks to opening act 3rd Avenue, Dan Birkholz and his fabulous sound crew, and all the staff at Harley-Davidson that made us welcome. And, of course, our great friend and eternal Lizard, Bill Rodencal for making this all possible. Yes, Bill, it's just like riding a bike! Enjoy the snaps!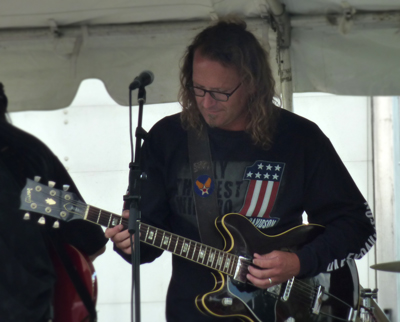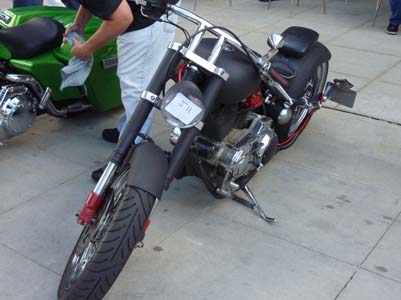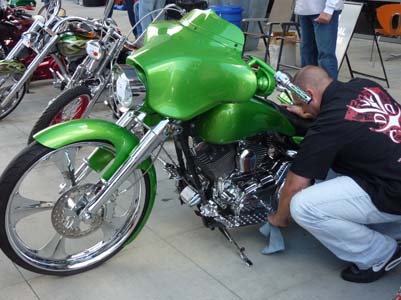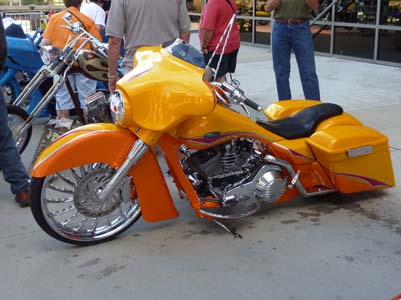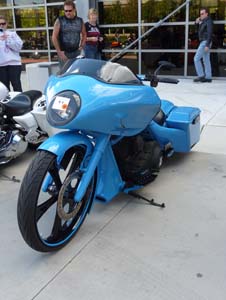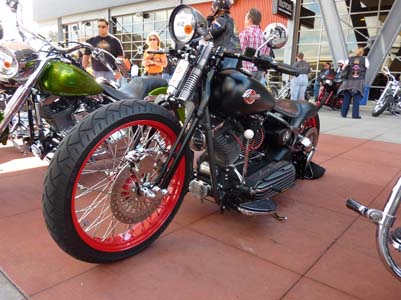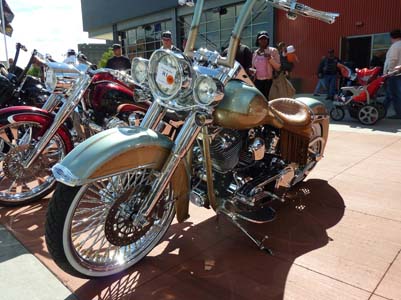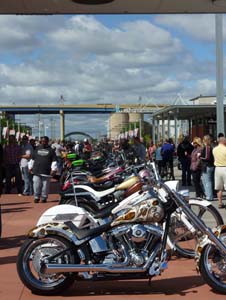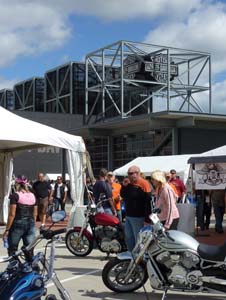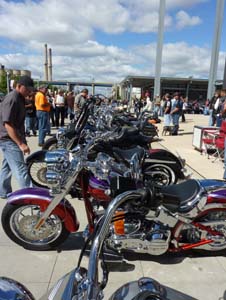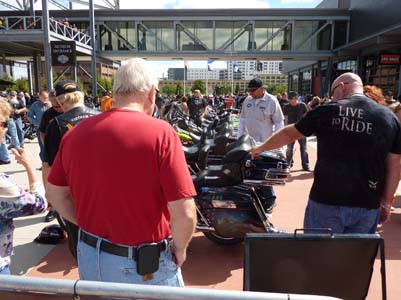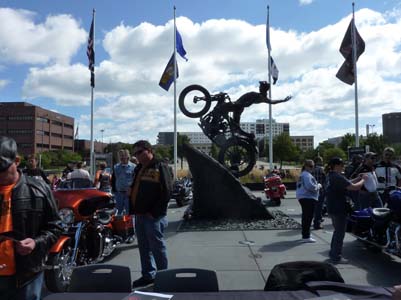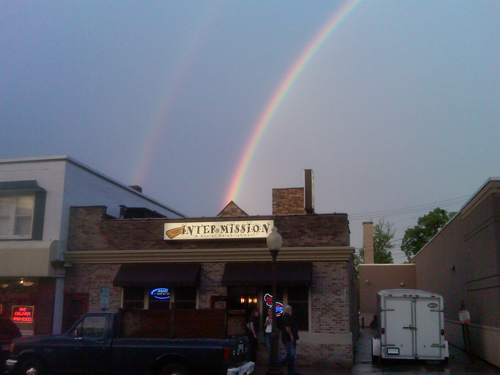 Check out our new vids!
Last Practice
Breakdown (an Epic Adventure)
(you'll need QuickTime Player for these...)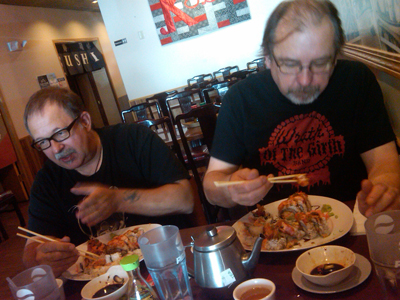 Milo, Sushi Virgin photo by Jamie
Submissions and Contributions
If you've been following our site, you may know that one of the goals of the Lizard Gazette is to make it a fan supported and fan driven site. We can only do this with your help. One of the coolest ways to support our site is to submit an article, poem, story, photograph, artwork, link or whatever you'd like to see on these pages. We here at Area 31 Productions will see to it that your piece gets posted, and in return, you get a small piece of the web to showcase your work! You can do a couple of things to insure your submission gets full consideration (i.e. make it incredibly easy for our webmaster to post it!). For poems, articles, or stories, just send it to us at the following links either as an attached Word document or as an e-mail itself. Photos and scans of artwork should be sent as a JPEG image no larger than 150K. Ideally image file sizes should be between 50K and 80K in size. These can also be sent as an attachment to your e-mail. Be sure to include your name and complete contact information with your submission. The last detail that will get your work posted quickly is to include a statement giving us permission to publish your work. A sentence in the the message window of your e-mail will do. Send all submissions to: lizardz@wctc.net.