UPDATED 2019 PRESS RELEASES IN LEFT SIDEBAR!!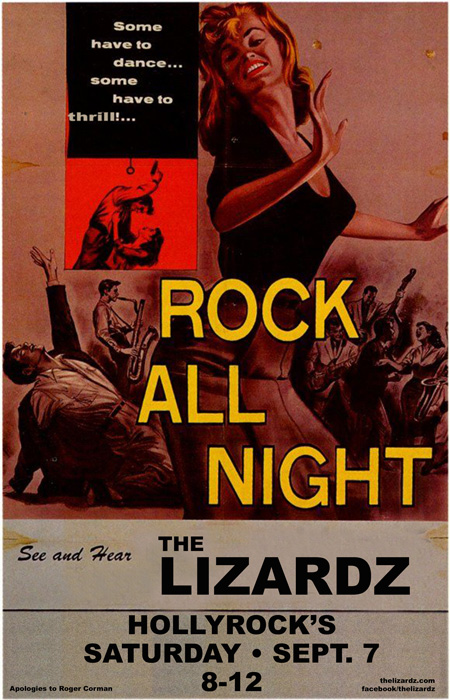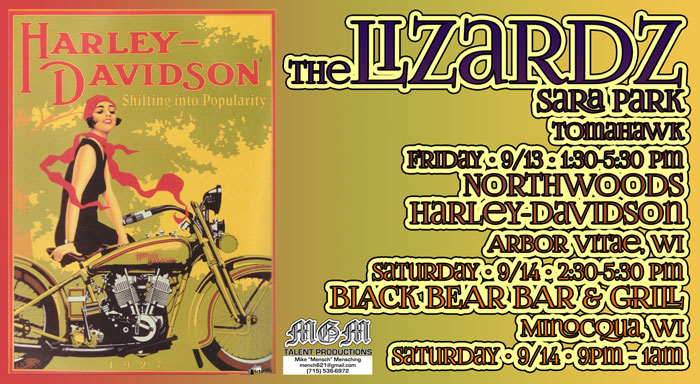 Solo Album from Lizardz Keyboardist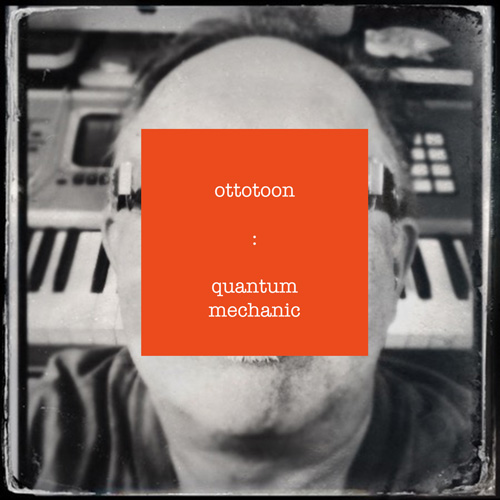 Hey, fans, super excited here in Lizard land to announce the May release of Lizard keyboardist Mark Larson's solo album. Ottotoon: Quantum Mechanic is an eleven track collection of solo synth and piano tracks gathered over a several year period. The songs are thoroughly electronica - most tracks feature the Moog Voyager or DSI Evolver analog synths with pads and pianos provided by the mighty Kurzweil and Roland workstations.
You'll hear influences from Medeski, Martin & Wood, Tangerine Dream, Soft Machine, Erik Satie, and more. Mastered by Lizardz bass player Jamie Bruhn at Choat Farm North Studios, this is another proud release of Zard-o-Fone Records and its affliated partners in central Wisconsin.
Available starting May 1 from the band, CD Baby, iTunes, and all streaming platforms.
Physical Music Rocks.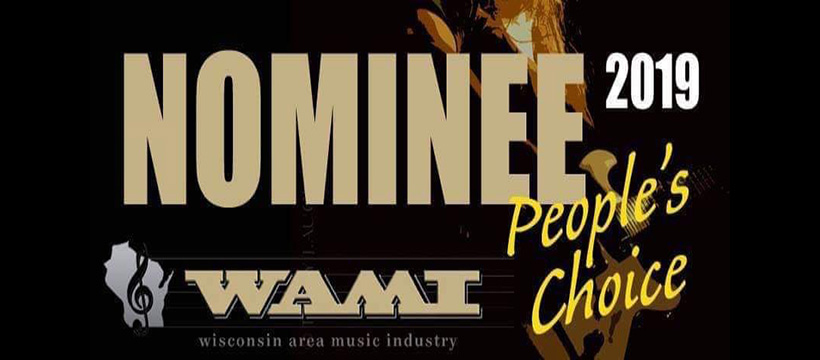 Yes, that's right! The Lizardz were nominated in the People's Choice category of the Wisconsin Area Music Industry Awards for 2019. This was our first nomination, and while we didn't bring home the award, we are honored to be recognized for this honor. Here's looking forward to next year's competition!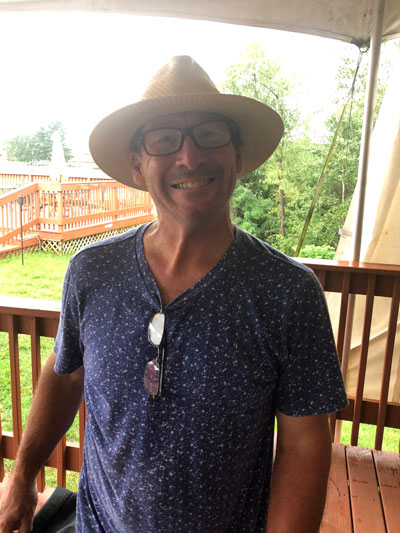 The gang would like to officially welcome guitarist and vocalist Mike Clark to the Lizard fold! Mike brings a great musical and technical versatility to the band, taking over lead guitar and vocals from Weavil, who left the band in early spring due to medical issues. Mike plays solo gigs, plays bass for the occasional area blues band and for the Hollyrock's Monday Night Jam house band. And he has fit in incredibly well with the Lizardz as we shed our skin and become something different. You'll see Mike's influence in our new material, and his talents have allowed us to play some of the new album live as well. We're looking forward to a burst of creative energy and some intensive evolution in the coming months. Come to the shows, check us out on Facebook, and keep rockin', everyone!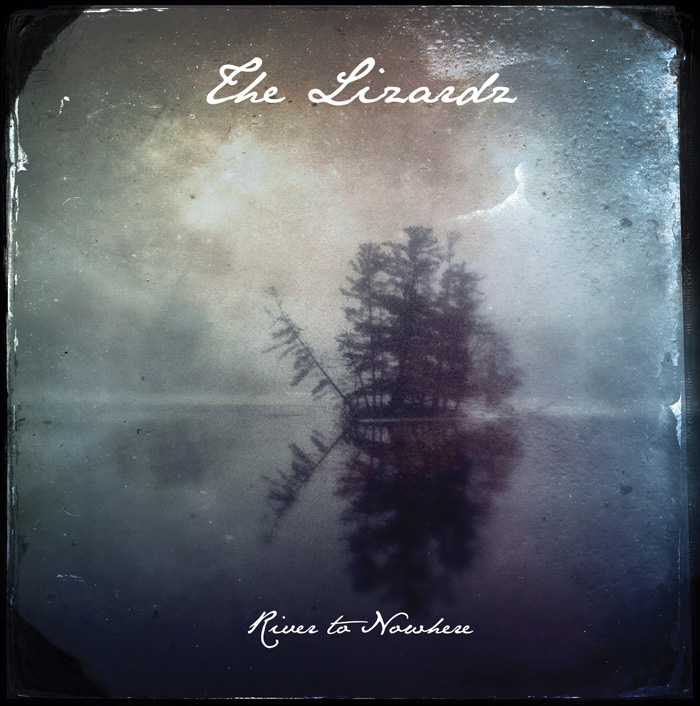 The Lizardz are pleased as punch and happy as hell to announce the release of our second album, "River to Nowhere". The second release on the Zard-o-Fone Record label, this CD is an homage to growing up, living, working, loving and losing in middle America in the 21st Century. Recorded and mixed over two years, "River to Nowhere" is 100% Lizardz - no guests this time, just the five of us in studios across central Wisconsin pouring out some music from the soul. Listeners will discover midwestern roots all over the album mixed in with influences of the music we all were weaned on - Pink Floyd, Cars, Supertramp, Big Star and more.
Now available HERE from CD Baby, Radio Kaos Records in Stevens Point, and soon from a record store near you!
Or, just come to a show and buy direct!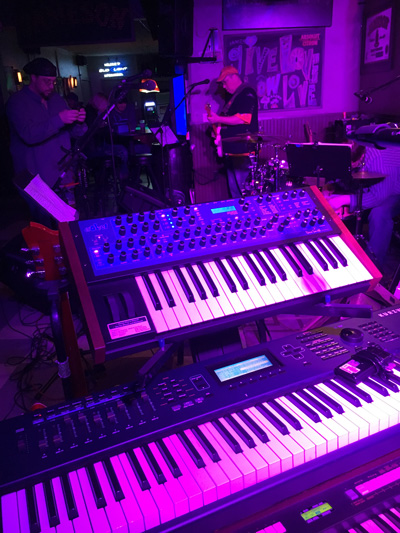 So what's been happening in the alternate world of the Lizardz, you might ask? Well first of all, I fixed a connection glitch with our ISP and finally got back in bidness, thanks to Eric at WebPros. So there is that. And, I'm happy to say our second album is pretty much in the can and getting prepped for a spring release! We've gotten the first three songs mastered at Welcome to 1979 Studios in Nashville, and the rest of the album is mixed and ready to go down there as well. We may not do vinyl this time around because costs are pretty prohibitive, but we're giving the CD's a genuine analog tape master courtesy of our guys in Nashville. And there is a possibility of a limited edition cassette tape release as well! Yes. Cassettes.
The new material is "all us" this time. No guests and relatively straightforward production. All the tracks started as live takes with a minimum of overdubs, engineered by Milo and mixed by Travis. The song "Stompface" is a FIRST TAKE with NO overdubs - somethig we're especially proud of as it captures us as pure and as live as possible. You'll hear nods to decades of music, with some extended cuts that dig deeper into our instrumental chops, and some tight power pop songs as well.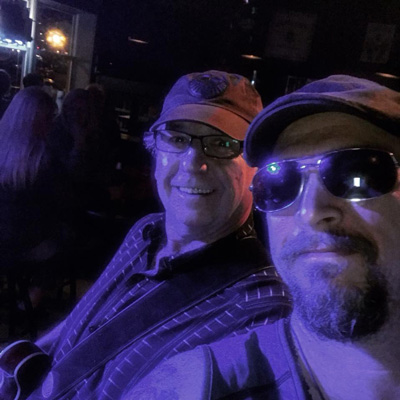 Live gigs are still happening, and a new schedule page will be up soon. We are always looking for new venues and relishing our repeat venues, and of course, adding our new originals and some new tasty covers in the live show sets.
On the sobering side, some of us have recently been through deaths in the family, dealt with some health issues (my shoulder surgery last year to name a big one...), and we grapple with the challenges of music, family, and all the things that keep a band like ours together for nearly three decades. It ain't always easy, but it sure is rewarding, all things considered. We don't know what the future holds, but we'll take on whatever challenges and triumphs this new year will bring.
As the Lizardz and our fans gear up for 2018, let us all strive for peace, love, and unity. Let the healing power of music feed your minds and your souls.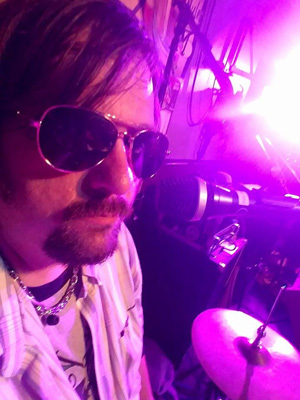 The Lizardz' EYEBLINDER CD's are SOLD OUT! Thank you everyone...

Vinyl now in stock!
We are pleased and humbled by the response and support of "Eyeblinder", our first album on Zard-o-Fone Records, and the debut of all original tunes by the Lizardz and friends! We are busy stocking vinyl for your listening pleasure, and have mechandise available at the shows.
We are being featured on blueoystercult.com and are really excited to be offering our music at C Note Music in Wisconsin Rapids, WI, Inner Sleeve in Wausau, WI (Thanks, Mike!), Deaf Ear in LaCrosse, WI, Strictly Discs in Madison, WI, (Thanks Angie!) RadioKAOS in Stevens Point, WI and Mad City Music Exchange in Madison, WI. Also available at The Exclusive Company in Appleton, Oshkosh, Green Bay, and Janesville, WI, Heid Music in Wisconsin Rapids, WI, Deaf Ear Records in LaCrosse, WI, Go Johnny Go Records in White Bear Lake, MN Revival Records in Eau Claire, WI (Thanks Billy!), and The Vinyl Cave in Superior, WI (Thanks Toms!) Whew.
NOW also available on iTunes and Amazon.com, so start downloading today!
Abbey Road pics in the Gazette!
Check out the project here:



Haven't visited the Gazette in awhile? Go there now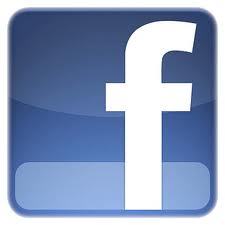 Even MORE nonsense on Facebook!