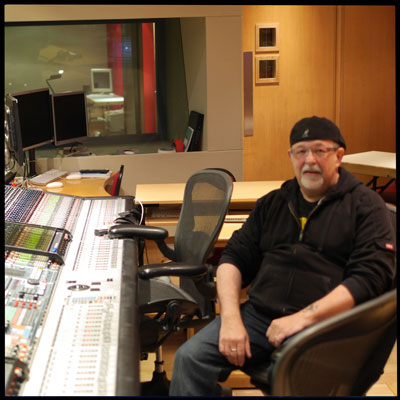 So, I'm the keyboard player for this ragtag bunch of musical prodigies. I've played with Milo since, well, forever. We actually go back to around 1973 and probably earlier, playing in high school bands in Wisconsin Rapids. After losing touch for several years in college and as we settled in to our "professional" careers, the infamous McNasty's jams did indeed bring us together. After ten years of teaching elementary art, I decided it was time to do something for me or I'd regret it forever, and soon the Lizards were born. I am a confirmed equipment junkie, and have a hard time passing up a good deal on a keyboard. My current collection includes: a Roland Fantom 88S, Kurzweil PC2 and Kurweil PC3, a Hammond XP2, Dave Smith Instruments Evolver analog synth, Moog Voyager, Moog DFAM, Moog Mother 32, a Marotta 12-button bass accordion, a new Melodica, a vintage Wulitzer 200 electric pianos, a Wurlitzer accordion, and my pride and joy, a MotionSound Pro3D amp. My performance rig is the Hammond, Kurzweil PC3, Evolver, Melodica, and the MotionSound. Still way too many cords to plug in, but you can't beat the sound!
I retired from teaching after 33 years of service. I am honored to have had the greatest students on the planet, and one or two great adminstrators too. And many, many fine colleagues along the way as well. I have had the honor of teaching with some of the most professional, dedicated and caring proessionals I have ever encountered. I will say that politics, particularly the anti-education agenda of government these past couple of years was like a kick in the gut after a long, happy career. I saw a noble profession being savaged by ignorant, ideological factions from all over the US, and I just had to part ways, for physical, emotional and mental health. I am 100% happy with my decision and am excited to tell people who ask what I do: "I am an artist and musician." Love the reactions of strangers!
I produce pinhole photography with various boxes and photo paper and film, 35mm black and white film photography, and digital high dynamic range photography. I work out of my studio, Centralia Art & Design in the same building as our recording studio Area 31 Productions. I'll get either a web page or Crackbook page started for my artwork soon.