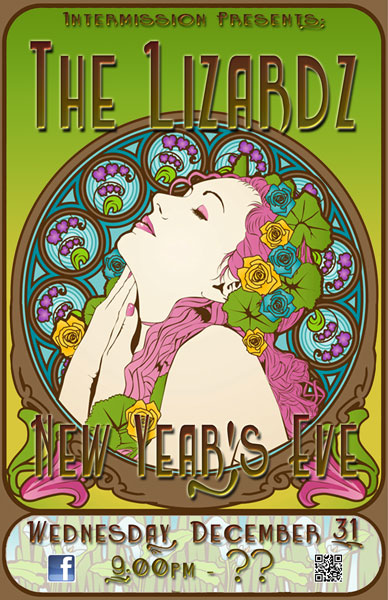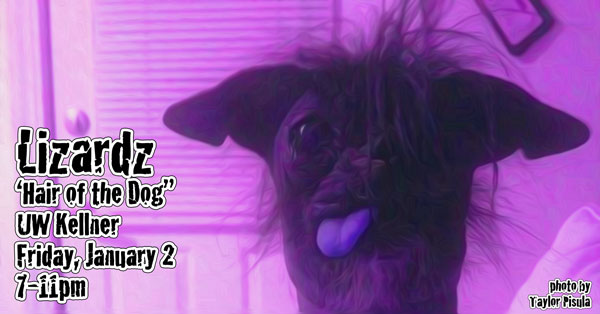 The Lizardz' EYEBLINDER For Sale EVERYWHERE

Vinyl now in stock!
We are pleased to announce the official release of "Eyeblinder", our first album on Zard-o-Fone Records, and the debut of all original tunes by the Lizardz and friends! We are busy stocking vinyl for your listening pleasure, and have mechandise available at the shows.
We are being featured on blueoystercult.com and are really excited to be offering our music at C Note Music in Wisconsin Rapids, WI, Inner Sleeve in Wausau, WI (Thanks, Mike!), Deaf Ear in LaCrosse, WI, Strictly Discs in Madison, WI, (Thanks Angie!) RadioKAOS in Stevens Point, WI and Mad City Music Exchange in Madison, WI. Also available at The Exclusive Company in Appleton, Oshkosh, Green Bay, and Janesville, WI, Heid Music in Wisconsin Rapids, WI, Deaf Ear Records in LaCrosse, WI, Go Johnny Go Records in White Bear Lake, MN Revival Records in Eau Claire, WI (Thanks Billy!), and The Vinyl Cave in Superior, WI (Thanks Toms!) Whew.
NOW also available on iTunes and CDBaby, and Amazon.com, so start downloading today!
Abbey Road pics in the Gazette!
Check out the project here: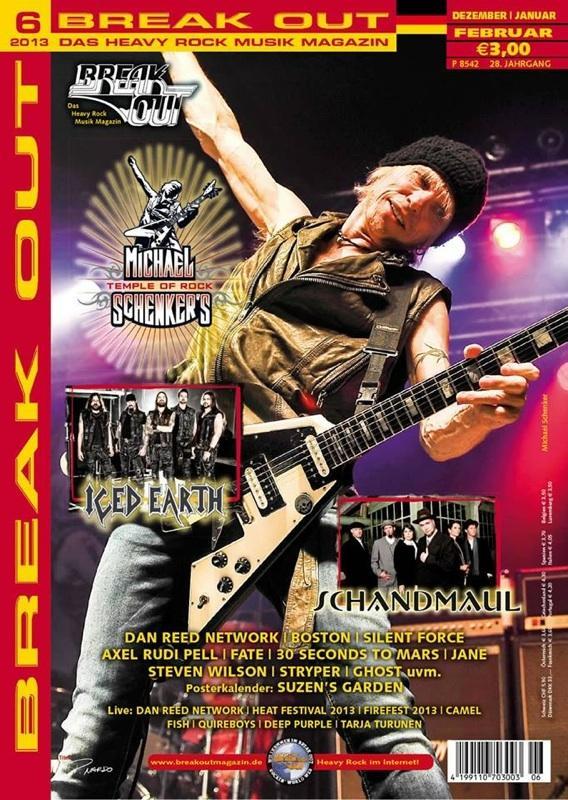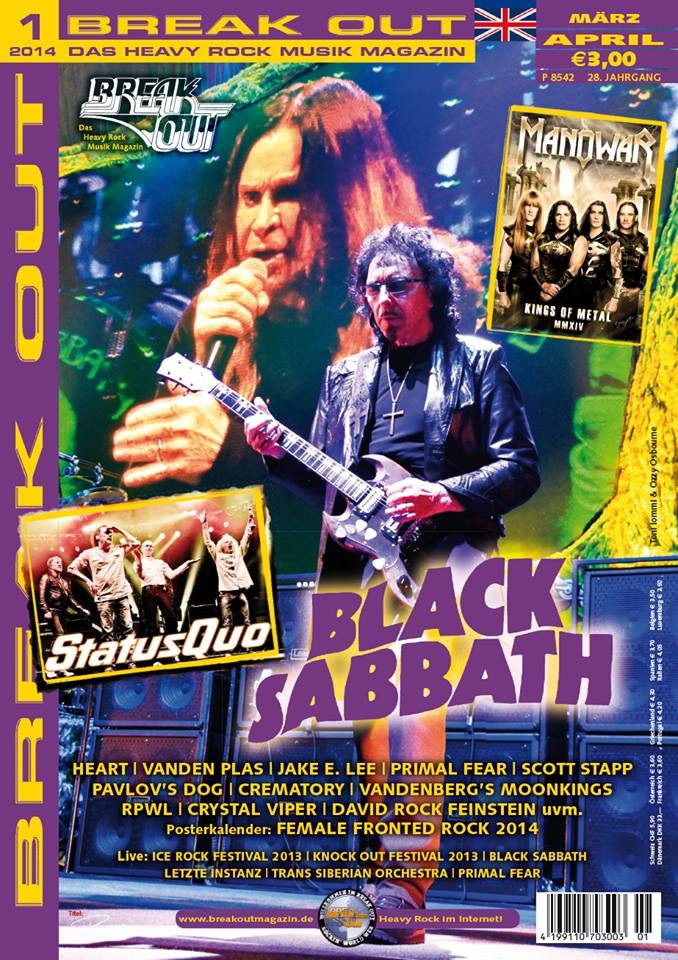 BREAKOUT MAGAZINE from Germany reviews "Eyeblinder"
Full interview coming soon!
January/February CD Review (translated from German):
"More than two decades have passed from the first steps in the late 80s, including some lineup changes until now's release "Eyeblinder". But here we are, and The Lizardz present their debut "Eyeblinder" which is released as cd and vinyl also. Attention please: This isn't the Southern group Lizard from Germany or the US band The Lizards. If you have a look on The Lizardz's homepage they declare their style with many influences from The Kinks, The Who, Grateful Dead, Tom Petty or The Allman Brothers Band. This is true, and so we find on "Eyeblinder" a colorful musical journey with stops in different areas. If you listen to the album the first time this might be a little bit confusing, but the more often you listen to it, you get a great view into the Lizardz's sound cosmos. By the way: the record was mastered at the legendary Abbey Road studios in London. There are some musical guests performing for The Lizardz: Donald "Buck Dharma" Roeser and Richie Castellano from Blue Öyster Cult, and Buck co-produced two tracks also. All in all "Eyeblinder" is a fine debut with a lot to discover." - Breakout Magazine, February 2014 issue
March/April Vinyl Review (translated from German):
"Wow, wow and again wow: an unknown band with an independent record company, but the vinyl is 180 grams. Amazing. Remember: the cd was reviewed the last issue (imports), but this high quality pressing vinyl makes it much more fun, as you you can hear now everything in the versatile Lizardz style. The groove factor is awesome, just listen to the bass. There is so much you don't hear on the cd. Vinyl quality is perfect, no scratches between the songs and a clean middle hole. All in all the best example of how lps have to be. So I only miss one thing to be in vinyl heaven: an antistatic inner sleeve, but I don't want to claim such a high standard because everybody who is into vinyl owns such sleeves. "Newcastle" and "Utah Moon" – such a warm sound that you have to get on analog feeling. Thanks a lot for this great musical feeling." - Breakout Magazine March 2014 issue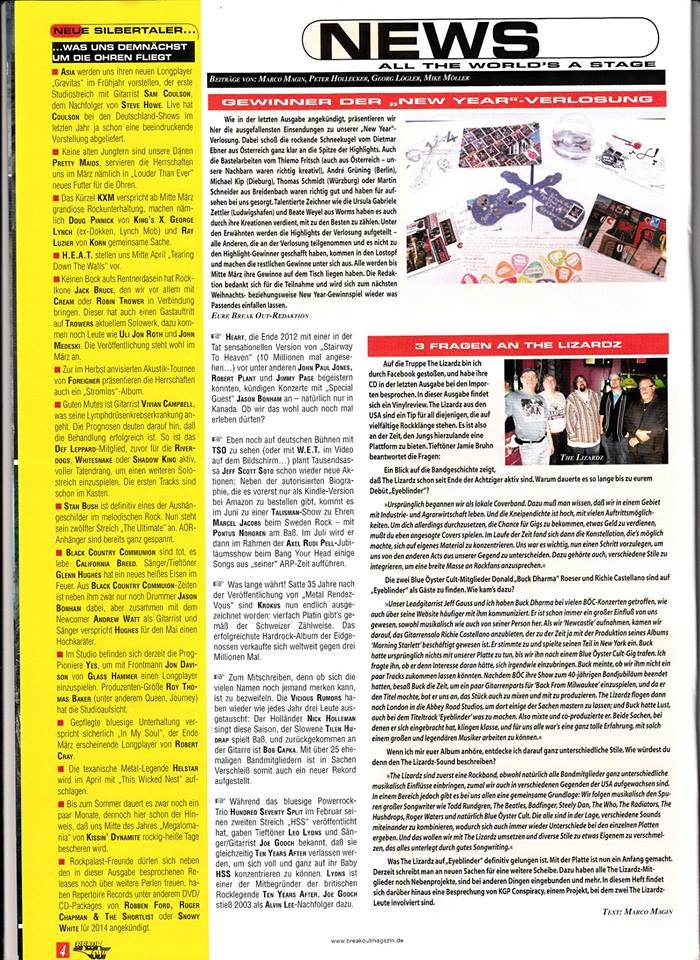 .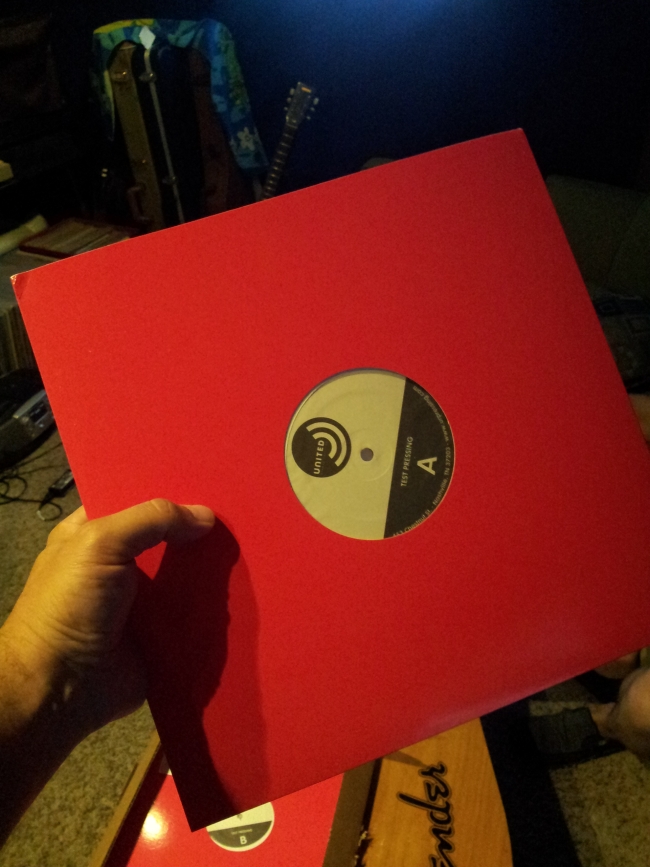 Test Pressings arrive September 5, 2013 from
United Record Pressings in Nashville.


Haven't visited the Gazette in awhile? Go there now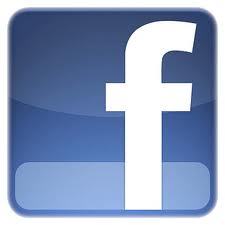 Even MORE nonsense on Facebook!