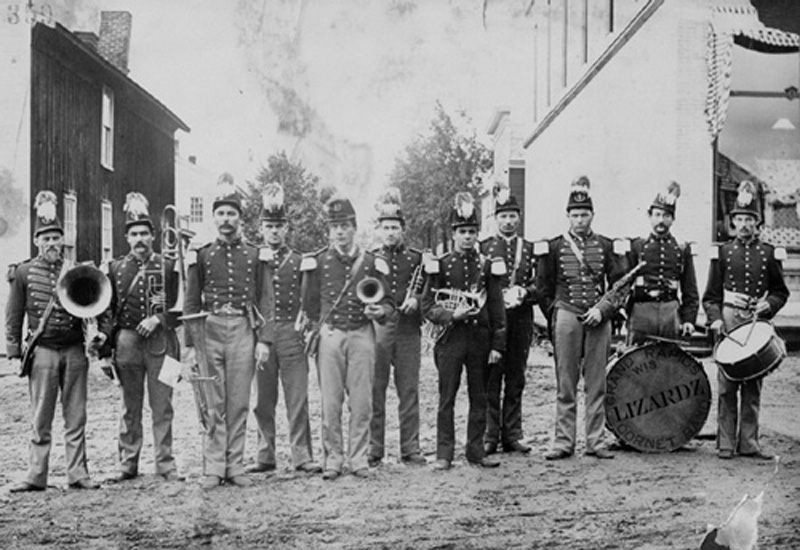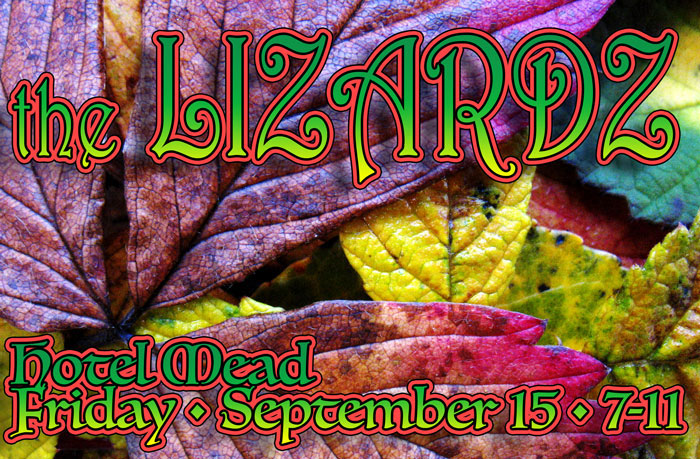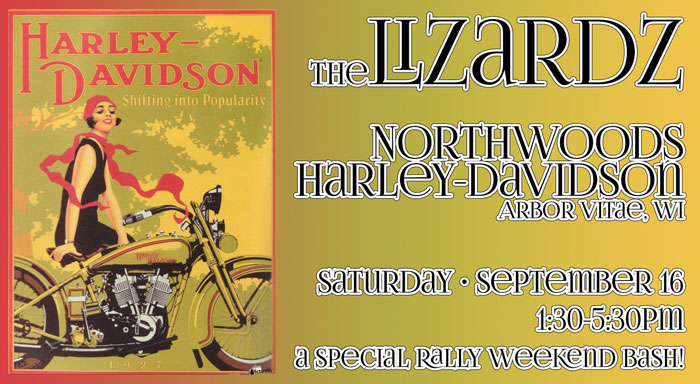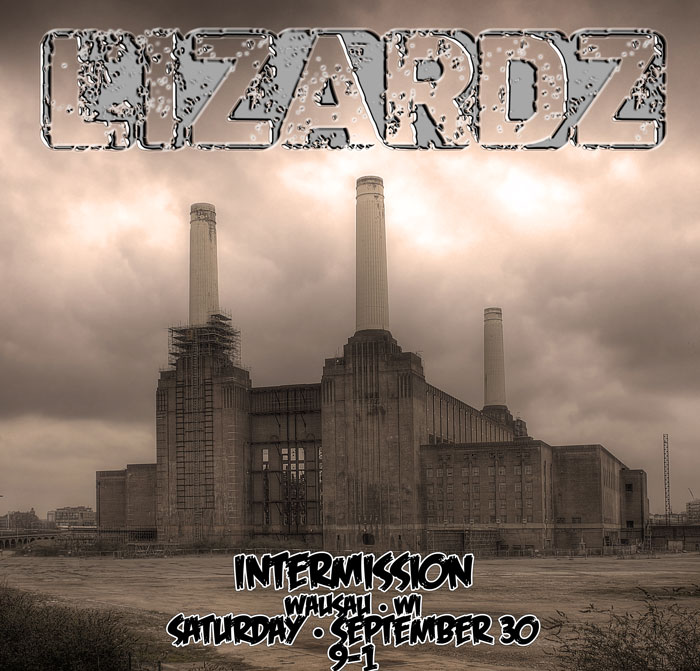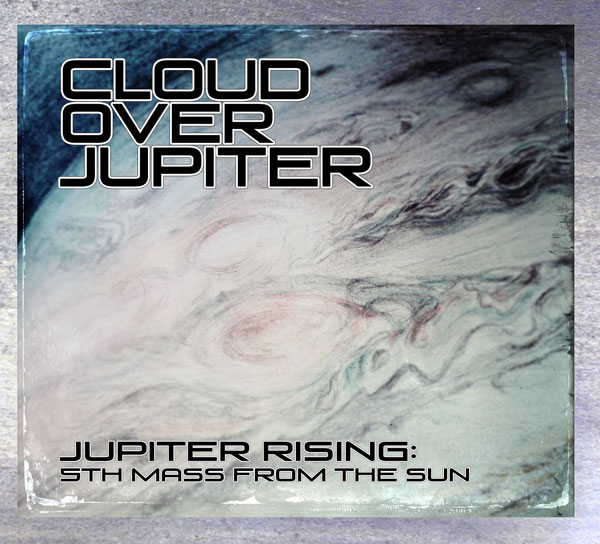 5th Mass From the Sun is the debut album by Cloud Over Jupiter, a studio extravaganza anchored by Jerry and Michele King and Bill Jungwirth, and features a cast of a dozen local and international backing musicians and studio pros. Cloud Over Jupiter, the brainchild of mastermind Jerry King, is the result of two years of recording and building up layers and textures of prog rock insanity into an outer space journey not to be missed.
In addition to the core three musicians, the album is rounded out with appearances by central Wisconsin musicians Ginger Marten on violin, Pam Ross on flute, Jamie Bruhn on bass, Mark Larson (yours truly) on synthesizer, Travis Plantico on drums, Mark Carlson on harmonica and Mike Kinney on Insan-o-phone. The album also features musical luminaries Richie Castellano of Blue Oyster Cult and Morning Starlett and Pete Prown, editor of Vintage Guitar Magazine on guitars. Ric Parnell of Atomic Rooster and Spinal Tap, and Pete Thompson of Robin Trower and Robert Plant fame provide drum tracks. Henry Howard, bass player and custom stringed instrument manufacterer at Guitarwerks adds his talents to the mix as well.
The album was mixed at NRC Studios, LaCrosse, Wisconsin by Chad Wardwell.
The album is available on CD and download (mp3, mp3 320 and FLAC) on CD Baby!

The Lizardz' EYEBLINDER For Sale EVERYWHERE

Vinyl now in stock!
We are pleased and humbled by the response and support of "Eyeblinder", our first album on Zard-o-Fone Records, and the debut of all original tunes by the Lizardz and friends! We are busy stocking vinyl for your listening pleasure, and have mechandise available at the shows.
We are being featured on blueoystercult.com and are really excited to be offering our music at C Note Music in Wisconsin Rapids, WI, Inner Sleeve in Wausau, WI (Thanks, Mike!), Deaf Ear in LaCrosse, WI, Strictly Discs in Madison, WI, (Thanks Angie!) RadioKAOS in Stevens Point, WI and Mad City Music Exchange in Madison, WI. Also available at The Exclusive Company in Appleton, Oshkosh, Green Bay, and Janesville, WI, Heid Music in Wisconsin Rapids, WI, Deaf Ear Records in LaCrosse, WI, Go Johnny Go Records in White Bear Lake, MN Revival Records in Eau Claire, WI (Thanks Billy!), and The Vinyl Cave in Superior, WI (Thanks Toms!) Whew.
NOW also available on iTunes and CDBaby, and Amazon.com, so start downloading today!
Abbey Road pics in the Gazette!
Check out the project here:



Haven't visited the Gazette in awhile? Go there now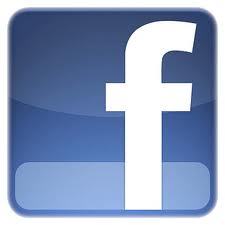 Even MORE nonsense on Facebook!